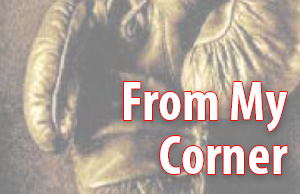 The mayor is NOT the law
Last week I wrote about how the mayor is abusing his power by violating state statute.  He is violating state statute when he orders city officials to ticket cars with out of state plates, even if they have a handicap insignia when they park on a handicap space. This week I write about the mayor also abusing his power by violating our City Charter.
Section 2 of the Charter provides the city shall be vested in an executive branch, namely consisting of the mayor.  That provision also states there shall be a legislative branch – the city council vested with legislative powers. The Charter is clear in its language: "The legislative powers of the city shall be exercised by the city council…" (3.5 exercise of powers.)
The mayor is in violation of this provision by creating law when he directs city officials to ticket cars with out of state plates, even if they have a handicap insignia. The mayor's action under this circumstance constitutes legislation, a power that belongs to the Lawrence City Council – the legislative branch body of our government system.  As a former city council the mayor should know the difference between the functions of city council and as mayor.
The mayor is also violating section 4.2 of the Charter (Executive powers enforcement of laws). That section states: "The mayor shall cause the laws, ordinances and orders for the government of the city to be enforced… As mayor for the City of Lawrence or through his city agencies under his supervision and control the mayor is violating this provision of the City Charter by not enforcing the handicapped parking state statute.
As an elected official the mayor took an oath of office and based on his action the mayor is in breach of that oath. The mayor affirmed that he will support the Constitution of the United States and the Constitution and laws of the State of Massachusetts, and all local ordinances and the city charter.  In the present circumstance involving the ticketing issue the mayor is not supporting the Constitution and laws of the State of Massachusetts, and all local ordinances and the city charter. Nowhere in chapter 10.08 (Administrations and Enforcement) of the Lawrence Municipal Code contains a provision  whereby penalty shall be imposed to out of state drivers even though they bear the official identification of a handicapped person issued by another state.
Licensing the Homeless
The Lawrence City Council recently approved a measure to license panhandlers and residents wonder how they can justify what they are doing. There have been arguments involving constitutional rights, human rights, etc. and our desire to expel them from Lawrence was not taken into account.
Whether they are asking for money at a corner during the day or sleeping in public areas at night, it is well-known that some of those people are bussed here from other cities and states. This is exacerbated by the fact that we have methadone clinics attracting them and residents feel that the homelessness problem is getting worse.
The way the city responded to the problem was by creating a position of Homelessness Initiatives Coordinator and hiring Anil DaCosta to run the program. No one has any idea of what he has done, although the job description says that he is to provide shelter, medical care and other social services. I think it's time to call him before the city council to explain what the programs consists of and what he has done because we all care to know.
The voters' list
In my very limited free time, I love going through the voting list because it reveals lots of information that I can use in this column. That's how I discovered that Kevin Clements and his wife Lou Ann were still registered at the mayor's house even after selling it a year and one half earlier. After I wrote about it they went to remove their names.
According to City Clerk Bill Maloney, the Elections Department has no authority to remove anyone from the voting list, unless they come to notify them in person or through a change of address when they move away.
This week, I found that Gilda Duran is still listed there. Upon contacting her, she told me that she did change her address when she moved and noticed that she started receiving political propaganda at her new place during this summer.
Finding that Jaime Melendez, Director of Veterans Services did not vote at the Preliminary Election, I started looking into it. It just so happens that he is registered to vote at 64 Oregon Ave. but has been living in Methuen, first from December of 2013 to August of this year at 150 Pleasant Valley St. and in August he moved to 11 Court St. He has not been living in Lawrence for the past four years. According to the personnel director in the city, he never changed his address.
I believe that explains why we have so many registered voters in the city yet the turnout on Election Day is so poor. Many of those voters don't live here!
Football players and the flag
A couple of weeks ago I asked a question regarding the meaning of "taking a knee" because I was honestly confused. What does this all mean?  It started against the police, then the oppressed minorities, after that the Trump Administration.  And why the flag? 
Unfortunately, I chose the wrong picture to illustrate my point. The very next day after publication, I received responses as to my error since it was a hoax but still, no one gave me the answer I was searching for. I quickly posted a New York Times article explaining the truth.
Then, I received an email from A.F. (I am not in liberty of using his name without permission) and I want him to know of my appreciation. After emailing back and forth a few times, he was kind enough to explain it to me in this way, "To raise awareness Colin Kaepernick chose to protest police brutality in America by not standing for the anthem to stir up the conversation of racial tension in this country, police brutality, and the state of the United States. "
And it worked; everybody is talking about it!
There's so much I would like to do but cannot. It should begin with the public. People have to learn to complain openly in non-violent ways.
Crime in Lawrence
What follows is a compilation of some of the reports I receive almost on a daily basis from Personalized Spot Crime Report.
Anyone can subscribe to this service. I have not been able to confirm if these violations were recorded by the police department's daily log because the last time they published any data was on September 18 and they are not always seen anywhere.
You may also check www.trulia.com. This is a realty company that offers this service allowing customers to see the level of dangerousness in a neighborhood before buying a home.
My favorite site continues to be www.neighborhoodscout.com because they offer a wealth of information of how Lawrence compared to the state and the country in different areas of crime. In general, Lawrence appears within the 17% of dangerous cities in the entire country. 100% means they are the safest.