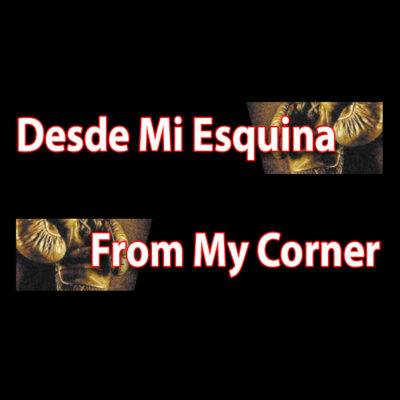 Self-absorbed Leadership 
On September 10, 2020, Mayor Rivera sent a press release indicating that the City's Police Department had been awarded 1st place on Community Policing by the New England Association of Chiefs of Police (NEACOP).
Furthermore, on September 16, 2020, Mayor Rivera sent another press release in which he announces that he has been honored by the Environmental Protection Agency as a recipient of the EPA Merit Award for 2020.
On both press releases, which he writes, reviews, and proofreads before release he gives himself many accolades for getting these things done.  However, what he has not done and will never do is thank those peoples or agencies that are the true heroes behind these and other praises.
For example, on the September 10 press release, he pats himself on the back and does not allow Chief to participate in the release, but take on a neighborhood chairperson statement which he went and fetched.
On the September 16 release, he even goes further than to say he did a lot of things in which he did not do.
If I were mayor, my press release for about the community police would have said something like this: "I want to thank the Lawrence City Council for always approving my increase of the operating budget that places more police officers on the workforce. I also would like to thank the Police Officers themselves who are the real people facing the community daily and creating these relationships. I'd like to thank the residents and homeowners of Lawrence for allowing me to forcefully increase your taxes 2.5%, in 2020, to support more police officers on the budget. I'd like to thank everyone in Lawrence for allowing me to sell city property to non-profits who pay no taxes while I increased your taxes for more public safety officials. I'd like to thank Police Officer Abel Cano who is constantly visiting almost every business throughout the City of Lawrence creating special relations with business owners and shoppers. Thank you to the Lawrence Schools for allowing me to tap into their budget to pay for the custodian's overtime salary for the operations of the gymnasiums."
For the EPA press release I would have stated the following: "I want to thank Groundwork Lawrence (specifically Tennis Lilly and Brad Buschur) who has been working since 2004 in planting trees around the City of Lawrence to make the city greener, cooler, and healthier. I want to thank Vilma Martinez-Dominguez for accepting one of those trees for her backyard. I would also like to thank the EPA and all the politicians (Senators, Congresspersons, Representatives, etc.) that helped Lawrence get all the tens of millions of dollars to clean those contaminated sites. I like to thank the hundreds of thousands of Lawrence residents for allowing the City to increase water and sewer rates so that the City could make repairs to much-needed water runoff issues. I want to thank the team I built that assisted in addressing these issues and forging a partnership with EPA. I also want to thank, as I have done before, Theresa Park who brought hundreds of millions of dollars in the City for park repairs and builds, as well as for other community development needs."
Nope, he did not write anything close to the above. It would have been much simpler to thanks those around him. Maybe he needs another writer, someone with real public relations experience.
Montalvo and the courts
For the past few months, I have been following Hector Montalvo's difficulties with the Lawrence District Court.  The latest chapter has been that Judge Lynn C. Rooney issued an order barring him from entering the building with a camera or recording device
The letter accused him of secretly recording court proceedings that were streamed on Facebook, which he denies.  As a member of the media, he seeks accountability for defamation of character, by accusing him of something false, when the video shows there was no violation of SJC Rule 1:19 as specified by the order.
Mr. Montalvo is the producer and host of the program "Behind the Scenes," a national award-winning show on Methuen Community Access.
"It's important to note that I lack confidence in the system," Hector told me.
"I seek to be granted my rights to enter a public state building and record public servants while they perform their duties in public areas of the court.  I have never taken pictures or videos inside a courtroom," he added.
Montalvo writes about Judge Rooney and the Brennan family often with less than flattering comments for having a hold on politics.  He mentioned articles written by Howie Carr and I read through some of them.
On November 18, 2018, Howie wrote "Another in Brennan clan feeding at the public trough."  That article gave a good description of how politics works.  He was referring to Michael D. Brennan being appointed for a district court judgeship.  His father, Thomas Brennan is a retired state judge.
Michael D. Brennan's son Robert Brennan is also a judge; then, his wife also wanted to be a judge so she applied under her maiden name "Lynn Rooney."  She probably thought four judges in the family would make it too obvious to the public.
Lynn Rooney is now the presiding judge in Lawrence and she issued the order for Hector Montalvo not to be allowed in court with recording devices, even though he is a member of the press under the guise of "policy" in violation of a law that allows to the contrary.
"This order was issued without due process.  Courts are afraid of cameras," Hector was determined to get to the bottom of that.  "How can a judge issue an order without a hearing, and deny anyone access to a public building?  How can a judge who has only been a judge for 17 months, and her father-in-law was a judge and husband a judge do this?  How many judges in a family does it take to control the courts?  He added.
Mandatory masks
Mayor Dan Rivera attended a meeting with the teachers' union and he wasn't wearing his mask.
When asked the reason for not wearing it, he responded that he has an "underlying condition" – being overweight.
Then, during a protest held by the teachers, they made up a big sign saying "Mandator Mask $300 fine."
Community Oriented Policing
The Department of Justice's Office of Community Oriented Policing Services (COPS Office) announced nearly $50 million in school safety funding through its School Violence Prevention Program (SVPP) 2020 Awards.
SVPP provides up to 75 percent of funding for school safety measures in and around primary and secondary schools and school grounds.
In Massachusetts, only three communities (Duxbury, Randolph, and Brockton) received funding.  I don't know if that means that Lawrence schools are in good share free of violence, or someone pissed off the federal government with the immigrant safety policy.