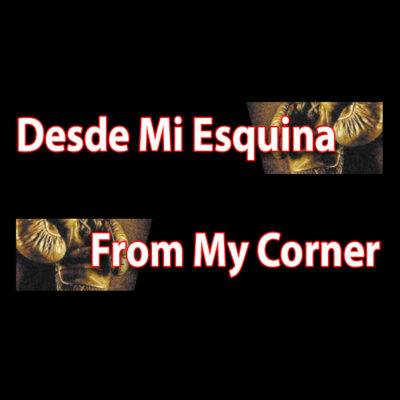 I stand corrected
Last week I wrote about the Laplante/Rosario issue before the Board of Registrars and realized that I made a couple of errors.  Some friends quickly mentioned it and explained my confusion and I am happy to make the corrections here.
I said that "all the signatures on that page improperly filed are automatically invalid but it has to be brought to the Board's attention by a contender."  Not every nomination paper must be notarized; only the first page should be notarized, all subsequent nomination papers do not need to be notarized.
The election office is required to review the nomination statement of each nomination document submitted and to confirm that at least one document contains the notarized signature of the candidate, not at a later review.  I placed the sole responsibility on the candidate but the election division bears some responsibility for failing to notice that the candidate failed to have at least one page with the candidate's signature notarized.
There is a lawful manner of correcting deficiencies found in nomination documents submitted which require the election division to provide timely notice of the deficiency to the candidate and an opportunity to correct the defect, including notarization which must occur before certifying for nomination.  The nomination papers of the District F challenger should never have been certified for nomination in the first place and the matter should have never been subject to an Objection Hearing – other than to cure the defective nomination process by the election division.
One more thing to show potential candidates for public office is that getting into politics takes more than collecting signatures.  It takes having a team of people who know the system and the laws.  If Germinudy Rosario had that, she would have been advised that the decisions of the BOR are appealable to the Superior Court via an action filed against the Board on claims error.  Time is always of the essence whenever action may be required particularly during a short period from the BOR hearings to the expeditious ballot printing and distribution requirement.
Jimmy Buffett
(1946 – 2023)
When I turned on the news on Saturday morning and saw on the screen that date, it hit me more than his name.  It was as if it was me they were talking about.  I don't believe in signals from beyond or prophesies but, while they were explaining that the singer had been battling cancer for the past four years, my eyes were fixed on the date.  I was just 26 days older than him.
Cancer… the word I want to erase from my being, suddenly appeared as a threat, a warning, a remembrance.  Yes, me, too.
When I retired in 2011, I was 62 years old and had lots of plans for my future; but just a few days later, I was diagnosed with breast cancer.  The word alone instills horror and I was very familiar with it because most of my family on my mother's side (and some on my father's) died from cancer, including my parents.  We are four sisters and we all had it.
It's not until you see it so close that it hits you!  This time it's me.
My year of retirement began with the surgery at the end of January 2012, when I had a double mastectomy.  That was a radical decision on my part because going through radiation or chemotherapy was out of the question.  Having a mastectomy was my way to prevent cancer from returning.
As the years have passed, the only time I am reminded of its existence is when someone dies from it.  No one deserves that!  It's not just what it does to the patient but to the entire family while they fight against all odds – often losing.
My husband lost his first wife to cancer and I couldn't think of him going through all of that again with me.  So, we didn't talk about it and I tried to forget it exists.
I used to make a small contribution every year to the American Cancer Society.  They have achieved lots of successes in the detection, treatment, and cure and it was a sense of pride to be part of it.  Since 2011, I have not sent any.  In my effort to keep it out of my life, writing a check was torture.
I went to the fundraiser In Pink of the Greater Lawrence Family Health Center one year, and when the speaker began telling her story, I started to cry to ran out of the room.  It was as if she was talking about me and I didn't want to hear "my story."
I have never participated in groups or therapy sessions even though it was recommended.  I didn't want to face it.
When Greg Morris announced that his wife Stacy had a glioblastoma, an aggressive brain cancer, everybody knew what the end would be but gave him courage in his struggle.  My heart sank, it was becoming too real.
Well, now it faced me!  Seeing (1946 – 2023) on the screen made me realize my mortality.  It could be me next… it could return…
In every other aspect of my life, I have been a fierce fighter.  Why this fear has controlled my life in recent years is not justifiable.
I will get up, summon my courage, and try to live whatever years I have left without thinking about it.  Next, I'll send a contribution to the American Cancer Society to keep up with their research for all of us.
Some progress with LCAT
There was a new item in last Tuesday's city council agenda placed by Councilor Ana Levy, requesting an update on the government channel which has been out of operation for months due to faulty equipment.  It was sent to the Budget and Finance Committee which will meet this coming Wednesday, September 13th.
Through the time that meetings have not been broadcasted, none of the city councilors have complained and I'm curious to see how they will react when it is discussed next week.  The sad part about it is that the public doesn't seem to care, either.
I'll be there in person and anyone who cares about the people's business being done openly should also be there.
Remember: We already paid for that through our Comcast and Verizon cable bill.  You should care!
Another pet peeve
Years ago, I wrote about this: people responding to email messages addressed to a group by pressing "Reply To All."  First of all, why can't they write the list in the BCC area?  It gives me the impression that the person replying "Congratulations," "Best wishes," etc. wants everyone to know that they didn't ignore the message.
I receive hundreds of emails daily and reading something that doesn't involve me or pertains to my business is a waste of my time.  So please, reply only to the sender.