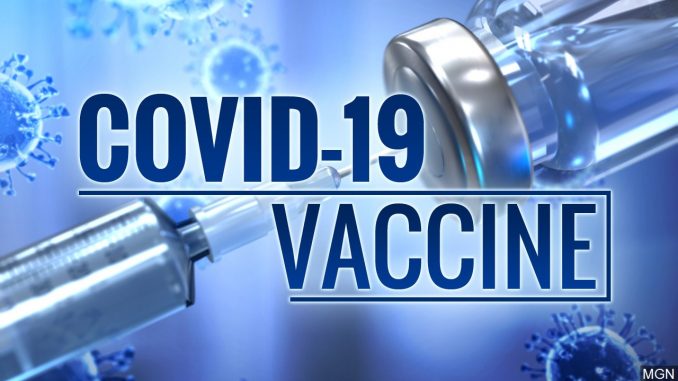 Following up on its successful first weekend vaccine clinic targeting the Hispanic community and high school students 16 and older, Haverhill will host a second, similar clinic May 23 from 11-3 at the AmVets function hall at 576 Primrose St., Mayor James J. Fiorentini has announced.
Led by the Haverhill Latino Coalition and organized by Mayor Fiorentini, community leaders and volunteers made hundreds of phone calls and knocked on doors in the city's densely packed Mount Washington and Arce neighborhoods to promote the first May 2 weekend clinic and educate residents about the safety and importance of the vaccine in ending the COVID-19 pandemic. The city also marketed the event with social media posts and videos.
"Our efforts led to a very successful Sunday clinic, serving over 80 people," Manny Matias, President of the Haverhill Latino Coalition, said of the May 2 clinic. "The Haverhill Latino Coalition and the Mayor understand that you have to get down to that very grassroots level, understand what communities need, listen to those local members and meet them where they are."
The clinic, run by the Curative health care company and overseen by the state Department of Public Health, had planned to offer second shots of the Pfizer vaccine May 23 to Haverhill residents and workers who received their first shot May 2. But due to the success of the first clinic, the site will also be offering first shots on a walk-in basis on May 23.
"This effort was a total success in serving people of color who continue to lag behind in vaccination rates," said Mayor Fiorentini, noting 86 Haverhill residents and workers were vaccinated at the May 2 clinic.
Curative also hosts a Vaccine clinic every weekday at the AmVets location from 10-2 through a mix of vouchers available at the mayor's office and walk-in appointments.  Because the site offers the Pfizer vaccine, which is for anyone 16 and older, the city has also been promoting the site as the place for young people to get vaccinated.
The upcoming May 23 clinic was arranged on the heels of Gov. Baker's recent announcement that the state vaccine strategy is beginning a new phase with increased reliance on public outreach and smaller, local vaccination sites rather than massive state sites.
"We have successfully responded to the recent dip in demand for the vaccine by reaching out to the community, especially the Latino community, and vaccinating 86 people on Sunday May 2," Mayor Fiorentini said.  "Especially encouraging was the number of young people including 16- and 17-year-olds who came to the event to be vaccinated."