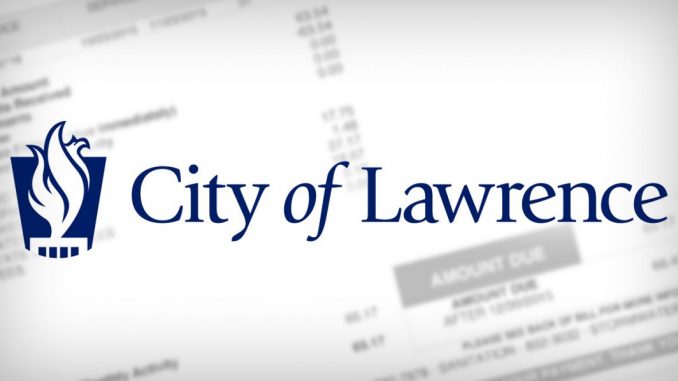 Mayor Vasquez Chickens Out
By Frank Bonet
A few months ago and throughout the campaign, I have been educating friends, colleagues, and voters about the city's budget.  While every elected official and the Chief Administrator & Financial Officer (CAFO) Mark Ianello, were verbally telling residents about the huge amounts of free cash that the city has available, what they neglected to tell voters, and residents, was about the huge amount of debt that the city currently holds. Oh, sure, that information is in the budget. But what voter reads that giant book?  Very few of us do.  Plus, it's the last two pages of the budget and very few people completely read a budget book.
In August, I went on the radio (video is still available for you to review) to inform the public that the City CAFO never had the best interest at heart when obtaining loans for the city. This is evident by previous loans that the city has taken. This FY2022 budget, sent by Interim Mayor Vasquez and approved by the council, had a $138 million debt.  That is $63,257,710 for School and General Government debt and $75,063,071 for Water and Sewer debt. That is over $138 million in debt. Imagine adding another $130-$150 million for a school construction project, and an additional $59 million for a new police station.
This year's payment, towards the School and General debt of $69 million, was $7,080,000, and of that $2,629,050 was in interest payment alone.  Yep, that was your friendly neighborhood Chief Administrator & Financial Officer and the approvals by the city council. So, we the taxpayers are paying 37% in interest payments alone this year!!!! Let me write that again so you can see it: 37 percent interest payment!
Now, the Water and Sewer payment and interest, for FY2022 are $6,782,723. The city has failed to be transparent on the amount of interest being paid because they did not separate that calculation. But you can bet it's between 30-38% of the nearly $7 million debt payment for Water & Sewer in FY22.
In my conversations with the voters during August, and on the radio, I educated them and informed them that it was very irresponsible for Interim Mayor Kendrys Vasquez to submit an FY2022 budget to the council that did not call for any increase in taxes for FY2022, knowingly having information that everyone else knows, that two schools would require heavy investments (Leahy and Oliver), and a new police station is so very much needed for our heroes.
I stated in several programs and interviews, that the reason taxes were not added to this year's budget was because it was an election year.  So, Interim Mayor Kendrys Vasquez came out of the gates deceiving the Lawrence public and voters. Look, if you don't see any increases in taxes in the recommended budget, then he has a better chance that voters would vote for him both in September and November.
I also had mentioned, that knowing the amount of funding required, that the city would be obligated to get an override language, on the ballot, to ask the voters for an increase to the city taxes above the minimum allowed 2.5% for the FY2023 budget. That came to be because no taxes were included in the FY2022 budget. Now, not only is an override question on the ballot, but a 2.5% tax increase will be necessary to be added to each budget, for the next seven (7) years.
Massachusetts laws allow cities and towns to increase their property taxes to a maximum level of 2.5% of the current rate in any year's budget.  An override means that the councilors could increase taxes beyond the 2.5 percent, and as high of a percentage amount as they deem necessary when permission is provided by the voters of the city.
The permission is gained through placing a question on the ballot for voters to answer "yes" or "no". The election, as we all may know, is in November 2021.  If the majority of voters answer yes to a tax override, then the voters have given just that permission.  The amount of override is determined by the councilors, recommended by the Mayor, or in this case the Superintendent.
There are several problems to this situation. First, not every voter pays taxes or owns property to pay taxes (60-70%). They may pay rent, but the taxes are paid by the owner, who will eventually push the cost down to the renters and for the most part, the renters are receiving subsidies from local nonprofits or government assistance. So it really does not affect them as much as a home or business owner.
However, that is the way this override process works. Everyone is included in the decision-making.  Elected officials usually use the pity party and work up your emotions to influence you to vote the way they want you to vote.  Some people use political action committees to fund advertisements, or commercials, as a form of influence.
So, it was no surprise when I read that School Superintendent Cynthia Paris placed the override question on the ballot for voters to approve or disapprove. And it was certainly no surprise that Interim Mayor Kendrys Vasquez did not have to courage to place the question on the ballot himself, and instead sent his school superintendent to do the dirty work.
First, this is an irresponsible Mayor, and he should not be elected, as Mayor, if he does not have the courage to the responsibilities of a Mayor.  Whether it's good news or bad news, he is the Mayor and this should have come from him directly. I know that no one wants to give the bad news about raising taxes, but that is why he gets paid.  Plus, this is really good news, except for the power that we don't know how to communicate the good news.
Second, I feel disrespected by the Superintendent because, after all, she does not live in this community, has no house or condo in Lawrence, is not paying taxes in Lawrence, and is asking the residents that pay 30% of the budget, to shoulder the burden of a $150 million school restoration. I am sure that later, in the near future, they will have to ask for another override for the second school restoration project.
Now, let's get this clear.  I am not saying that two school restorations and a police station are not needed. Everyone knows how each mayor, elected officials, and nonprofits have created this situation by building more housing without planning for the growth.  The voters get what they vote for. These previous elected officials and nonprofits irresponsibility should not be escaped. Each is using the pity, of a situation, to make themselves look good by building a few things, and kicking the financial can down the road, usually for the next elected official(s), and taxpayers, to try to resolve.
What I am saying is, or what I am asking you to see is, what does that increase (above the 2.5% override), and what that debt will look like for the current and future taxpayers of Lawrence.  Has Superintendent Paris, Interim Mayor Kendrys Vasquez, or any of the Council members created, and shown, or will show, before the elections, the future financials to the city's taxpayers?  I mean isn't this what Interim Mayor Vasquez is all about – "transparency"?
What is the final expected outcome of the needed structures?  I am sure that the end result is having better schools for the voters' and non-voters' children.  But will it come at a cost of having daily violent fights in those new schools?
Besides the curriculum plan that keeps being updated due to low scores, is there a final outlook of how our students will benefit?  How about asking how the voters will benefit? There are a million questions that I have that could make your presentation to the voters a lot better. Transparency!  Instead, every elected official treats voters, and the residents, of this city like uneducated individuals, by trying to buy their loyalties and votes with bells and whistles.
The irresponsibility of all the above is so overwhelming that one can't comprehend the stupidity of their collective minds. To add insult to injury, new council candidates are out there speaking to the voters and stating that they will write the legislative language and do this, and to do that, and basically lying to the public about their real experience and education.
Word of advice, even if you did not ask, please stop, and don't use our children/students, and their causes, to make yourself look like a good candidate. Where were you when they needed you when you were not running for office?  As a candidate, if you win, will you go to and advocate for an unlimited and unspecified amount of tax increase just because you promise the people, or do you want to pat yourself on the back as a champion of education? Champions of educations are the actual educators not elected officials.
There has to be a responsible limit to what the councilors will be approving. That, along with finding resources elsewhere to control the amount of override is fiscal responsibility, except at this moment fiscal responsibility is nowhere to be found in Lawrence – NOWHERE.
More advice to council and candidates – let the public join onto the table and be part of how this debt will look like for taxpayers in the future.  Don't just approve something because you think it's the best thing to do.  Don't just let them talk the two minutes of TV council time.  Create committees of residents, business owners, and other invested people of the community to come up with better ideas than the stale ideas coming out of the corner office.
An analogy is that some people think it's best not to get vaccinated, and then find out later it was not their best idea, and leave that emergency to the medical professionals when their lives are about to end.  Don't put us in a position where you think it's best, only to kick the can down the road to have some other elected body and official, or maybe the state, come and save us. Let's stop and think, take the emotions out of it, and make the best decision for the entire city (taxpayers, students, and people who pay rent).
Right about now, it is the worse time to make a pitch about how safe and necessary our schools are for our kids, and how they will benefit.  Seeing all of the violence, speaking with my family, students of the daily violence in the schools is very depressing, and it may not be related.  But it doesn't help the cause.
A therapy puppy visit, to the LHS, by Interim Mayor Kendrys Vasquez, during the same week that a parent is verbally and physically assaulted, and three fights in the school system show up on the internet, does not make the situation better for the voters to consider a vote on a tax override.