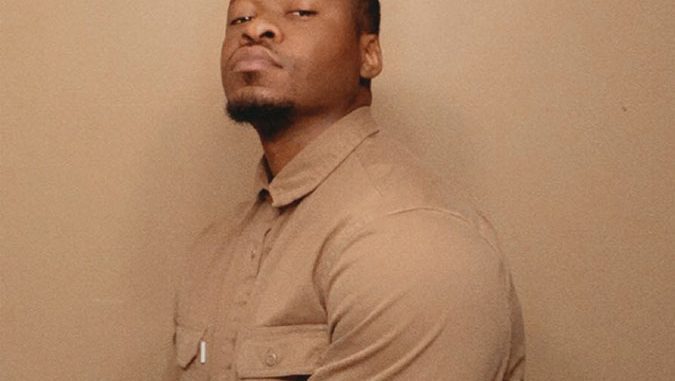 MCC Student Advances in Career Thanks to Metallica Scholarship
 After a devastating earthquake in 2010, Magnusson Chery, of Billerica, made the difficult decision to move away from his parents in Haiti to come to the United States. Eager to learn, he enrolled in an electronics course at Middlesex Community College, fully funded by Metallica's Foundation, All Within My Hands, through the Metallica Scholars Initiative. While allowing him to focus on his studies, the opportunity also jumpstarted his new career.
"My experience has been great," Chery said. "Since I'm new to the manufacturing field, I've learned a lot of new information on how things work. I don't have any background in the electronics field, but I was looking to pursue a career that I find rewarding, so I got curious since I like working with my hands and being productive."
In the of Summer 2022, Middlesex was selected from a competitive field of community colleges across the country to receive $100,000. With the funding, MCC's Corporate and Community Education and Training division worked with MassHire Lowell to develop an electronics course to teach participants the knowledge and skills they need to be hired into entry-level positions in the advanced manufacturing field.
Chery has learned a range of skills throughout the course, from a basic math refresher to specific software programs he will use in the field, including AutoCad, Solidworks and Soldering. As a quick and adaptable learner, he appreciated being able to practice these new skills hands-on to create something relevant to a real-world job. He considers the course to be a solid foundation for his new career.
"The benefits of this course have been really tremendous," he said. "I can take the skills and become more competitive in the job market and manufacturing industry that is in much need of new employees. The way the program was set up felt like a buffet – so many skills to learn and choose from that gave me a strong idea of what I want to learn."
After a friend sent him information on the class, Chery decided to enroll because it was offered on MCC's Bedford campus, which is close to his home. Throughout his time in the program, he found guidance and support that he feels will lead to his success now and in the future .
"This course will help me reach my goals because of the help of some amazing professors," Chery said. "I like that the program promotes a team environment and that all the faculty and staff members are always ready to help. I just want to thank the professors and coordinators for taking their time to make the program a success."
After completing the course in May 2023, Chery plans to find a job in the electronics field and enroll in MCC's Engineering Technology associate program for the Fall 2023 semester.
"Enrolling in the course was one of the best decisions I've made," Chery said. "[The course] showed me I can create things from my mind and make it a reality. Maybe one day I will create something fun and useful to society."
About All Within My Hands (AWMH)
Established by the members and management of Metallica in 2017 as a means to invest in the people and places that have supported the band, the Foundation is focused on supporting sustainable communities through workforce education, the fight against hunger, and other critical local services. All expenses of the Foundation are covered by the band, the board, and a few special friends so that 100% of donations go to the organizations it supports. AWMH is a registered 501(c)3 non-profit organization.
About American Association of Community Colleges (AACC)
As the voice of the nation's community colleges, the AACC delivers educational and economic opportunity for more than 10 million diverse students searching for the American Dream. Uniquely dedicated to access and success for all students, AACC's nearly 1,100 member colleges provide an on-ramp to degree attainment, skilled careers and family-supporting wages. Located in Washington, D.C., AACC advocates for these not-for-profit, public-serving institutions to ensure they have the resources and support they need to deliver on the mission of increasing economic mobility for all.