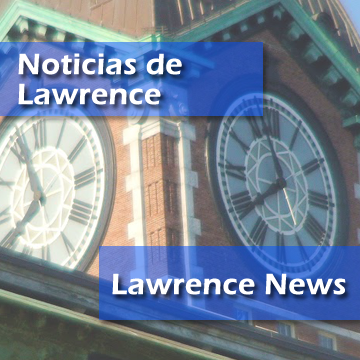 Art McCabe filed a civil action in last week against Mayor Daniel Rivera and the City of Lawrence. The lawsuit relates to his being unlawfully laid off from his position as Manager of the Community Development Department. He had worked conscientiously for over 5 years serving Mayor Sullivan and Mayor Lantigua. The discharge was without cause, without notice and just before the holidays.
Art was and is well known and well-liked by many in the city and beyond. By all accounts has made many valuable contributions to the city in a variety of roles, as outside legal counsel to the Lawrence Redevelopment Authority, as a concerned citizen and finally as Manager of the Lawrence Community Development Department where he served from 2009 to October 20, 2014. Mayor Michael Sullivan appointed Art. He also worked under Mayor Mary Claire Kennedy in the 90's when the city was going through a very dark period. During that period he served as unofficial economic development director for the City. He made many valuable contributions to the city during this period including transforming an 80-acre parcel of contaminated land into the Lawrence Industrial Park.
One of Art's special qualities was his ability to bring people together to form purposeful collaborations. He brought foreign delegations and businesses to Lawrence. He was equally comfortable meeting senior officials from government, and recruiting large businesses with many jobs to the city as he was mentoring small local businesses and working with the young men and women to provide them opportunities to escape the allures of gang membership to helping them to seek a better life for themselves and their families in their homes and on the streets of our inner city. His development of the Lawrence Youth Team when he wrote and administered the Safe and Successful Youth Initiative Grant was particularly noteworthy.
But this column is not about Art but his history with the city and his lawsuit provides an opportunity for us to reflect upon what kind of Mayor Dan Rivera has been.
When Dan came to office he promised to bring people together and to recruit the best talents to work in the City. He promised to bring integrity to the city government and end political patronage. But his first official act was to discharge some dedicated city workers and fill their positions with unqualified political supporters. The mayor didn't even have the decency and common courtesy to notify these employees in advance and many of them first learned of their discharge by reading about it in the local paper.
It came to light that right after his election that he and others had already developed a secret hit list of city workers to be discharged because he perceived to be supporters of Mayor Lantigua.
There were some other very loud foghorns warning us of the dangers that lay ahead with a Rivera administration. These initial discharges were only the beginning as he continued with the summary discharges of over 30 city employees without notice or cause in the first year. He demonstrated his disrespect and contempt for the employees and willful disregard of city ordinances and employment practices and procedures by immediately replacing these employees with his political supporters unqualified for the positions rather than advertising the openings as required by our city ordinances. His divisive manner continued throughout his administration. He stonewalled union negotiations at one point referring to a binding collective bargaining agreement as "just a piece of paper". He targeted other city employees by publically humiliating them and using city money to pay for self-servicing and unnecessary reports critical of these employees to further undermine morale not only for those targeted by him but city employees in general. He quickly alienated our police department and fire department.
First broken promise
Let's look at a few early examples how his promise to "bring the best talent to the city" worked out.
There was Gabriel Soto, Head Cashier, on administrative leave for stealing money from the city since June 8 of this year.
After he summarily fires David Camasso, the former city Comptroller, he hired John Pita, Comptroller who did not have the credentials for the job, lied on his resume about his education and was un-bondable for the job. No Insurance company would take him. By the way, the mayor knew him because Pica attended college only for one year with Rivera as classmate before he dropped out.
Theodoro Rosario, City Engineer, did not have the credentials or the license for the position. He resigned after being arrested in Lowell for trying to engage with a homeless man for sex. The mayor covered for him for many months.
Abel Vargas, Economic Development Officer didn't have the minimal qualification for the position. In over 3 years in that position Abel has not produced one significant economic initiative or project for the city.
Wendy Luzon, Neighborhood Planner, did not have the credentials or experience for the position and lied on her resume and the job application about education and the mayor covered for her.
Jessica Valentin, Librarian who had no degree in library sciences but promised late last year upon being hired that she would enroll in a Masters' degree program in Library Sciences.
Amanda Wall a friend of the Mayor's wife and a member of his bridal party was hired to work at the police department.
Recently, Vilma Martinez Dominguez, Community Development Director who has done social work but never been responsible for Executive Community Development duties and doesn't have the minimal requirements for the position.
The mayor's reign of terror continued throughout his term. Another early indicator of his disregard of the city was demonstrated by the fact that a significant amount of his political contributions came from people outside the City; some of whom I'll bet hadn't been in Lawrence for years. Quite probably his fundraising theme to these outside contributors was to describe Lawrence as the "city from hell" as one magazine put it and that only he could protect the suburbs from further decay in Lawrence. Was his focus on contributions from those outside the city perhaps motivated by his political aspirations?
The rash of wrongful discharge lawsuits against the city began to pile up and he treated the city coffers as his personal piggy bank spending hundreds of thousands of dollars vigorously defending against the law suits using high price Boston legal counsel when it was very likely that many of these suits could have been settled for a fraction of the legal fees he authorized defending against them. One of the first wrongful discharge suits against him was filed by David Camasso, the former city comptroller. The aforementioned John Pita immediately replaced David. The Mayor was eventually ordered to give Mr. Camasso back his position and pay him over $200,000. The court order clearly stated that the mayor had violated city ordinances in unlawfully firing Mr. Camasso. Despite the clear admonition by the court, the mayor continued to blatantly disregard city ordinances relating to hiring and firing of employees and the due process rights and protections of city employees. Dan's punitive and vindictive actions would continue to cost the city huge amounts of money.
Other bizarre behaviors
What other memorable events occurred during his reign? He seemed to derive a sadistic satisfaction to feed his supersized ego in punishing those he disliked while at the same time giving unwarranted benefits and paid positions those he perceived as his friends.
What about the discovery that the mayor was using city DPW workers to do work on the mayor's property during city hours?
What about the incident where he ordered parking ticket to be given a city employee who paid the meter to park on Common St.? The employee was soon thereafter fired because Dan considered him to be a Lantigua supporter. He ordered city employees not to park on Common St. while at the same time giving some of his friends written permission to park for free wherever they wanted?
What about the mayor declaring a breach of the lease for the School Department at 255 Essex street which resulted in a law suit being filed by the landlord and costing the city several millions?
What about the recall petitions organized by some of his former political supporters because they recognized what a fraud the mayor had become? Just before consideration of the petitions by the election committee, Dan fired some on the election committee and replaced them with his own people who thereafter ruled over 3,000 of the signatures where disqualified by his friends for no apparent reason. He continued to threaten those who opposed him in any way.
Let's look the condition of the city today – Crime is up. The mayor has eviscerated some of the best city programs to help the young men, woman and families of our inner city. Political retribution and patronage by Dan continues to run wild. What happened to Dan's promised integrity in government? The mayor has cost the city millions in damages paid in suits against the city, salaries and stipends paid to his friends and supporters unqualified for their duties and whose work has been of little value to the city. Money paid for bogus self-serving consultant's reports. Recently, the City Council approved payments of over $3 million for legal fees charged to the city.
It always struck me as strange and egocentric that the mayor insisted on having the title Chief Executive Officer of the City of Lawrence on his letterhead and business cards as though being the Honorable Mayor of the Great City of Lawrence wasn't enough. Looking back perhaps he was right because he is not worthy of the title The Honorable Mayor of the Great City of Lawrence.