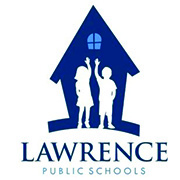 Sending Lawrence High School students to work
By Dalia Díaz
Last October 1st this column mentioned that 1,000 children in Lawrence Public Schools had not signed up to work on their computers from home and the staff was vigorously looking for them.  There are a few cases found when the families went back home temporarily and their children were login into their Chromebooks and doing their school work.
There were other older students that had not returned to school because they were holding jobs to help their families under this uncertain economy.  Good and responsible students that should be back at school.  Another reality is that many parents have to pay someone else or an organization that could help them because they either work during the day or are not capable to help them at home.
We have been informed by officials of the Lawrence Public Schools that Mayor Dan Rivera has reached out to the LPS and has approved COVID-19 funds to pay students to work from home, while they also conduct their education.
The purpose is to get them to sign up for their virtual classes while helping their families and give them a chance to graduate.
According to Victor Caraballo Anderson, the new principal at Lawrence High School, they plan to hire 100 students.  Thus far, they have recruited 75 and hope to identify up to 150 in order to have a good pool of students to choose from.
"We are targeting primarily students who left school since last year," Caraballo explained.  "There are many staff members working on this program and it promises to be a valuable experience for them."
Principal Caraballo was eager to explain how the program will work because besides giving them an opportunity to earn $20 an hour (some students might earn more) while continuing their school assignments, they will be learning important skills about the real world of work.
Students over the age of 18 don't need parental permission but those over 16 must provide it.  During the training sessions, some of them have shown nervousness which is only logical because they are entering an unknown area: job training.
They will begin their assignments this week working within the community providing COVID-19 education to the public and businesses in Lawrence.
I don't know the reason or logic but this is another program that is being managed by Martha Velez, director of health and human services.  Everything seems to end up on her lap.
Meanwhile, the Senior Services seems to have disappeared just like the Council for the Aging, the Human Rights Commission, the Commission on Disability, the Historical Commission that the mayor never paid attention to, etc.