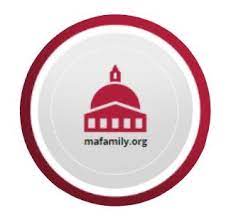 From the Massachusetts Family Institute:
Governor Healey Wants MA 3rd Graders to Learn That They Can Change Genders
Massachusetts Governor Maura Healey's administration wants 3rd graders to learn that they can change their gender. But teaching gender ideology to students as young as 8 years old is just one of the many concerning learning objectives included in the newly released draft of a proposed health education framework.
The updated Comprehensive Health and Physical Education Framework was announced by the Healey-Driscoll Administration and DESE Commissioner Jeffrey C. Riley last week. The Framework is not a curriculum; it is a guideline for school districts to use when choosing a program to teach health, including sex education.
Learning goals elaborated on in the draft Framework outline sex ed lessons beginning as early as preschool and continuing through 12th grade. Shockingly, Healey lauded the proposed Framework in a press release issued by her office, stating, "As a proud daughter of a school nurse and health sex education teacher, I believe strongly that all students deserve inclusive, medically accurate, and age-appropriate health guidelines." She continued, "All of our students benefit when they learn from up-to-date, evidence-based material grounded in science. These new guidelines will empower students with the skills they need to build healthy lives in school and beyond."
However, many of the so-called "medically accurate" and "age appropriate" learning objectives Healey says will empower students are highly disturbing, especially those for the youngest of children. Here are some of the topics that will be covered under the guidelines:
Students in grades preschool-2 will discuss their genitalia.
Students in grades 3-5 will learn they can change genders.
Students in grades 6-8 will analyze their readiness for sexual activity.
Students in grades 9-12 will consider the "benefits" of sexual behavior.
Michael King, MFI's Director of Community Alliances briefly spoke at a BESE meeting where the proposed Framework was being discussed.  They listened to him share examples of explicit sex-ed curriculum content in alignment with the proposed learning standards:
As evidenced in the curricula examples Michael presented to the board, the sex ed learning guidelines endorse a graphic sex education model called Comprehensive Sexuality Education (CSE).  CSE does not refer to sex education programs in general, but rather to a specific form of graphic sexuality education that falsely claims to be evidence-based, age-appropriate, and medically accurate. CSE is designed to change the sexual and gender norms of society, promote high-risk sexual behaviors, and encourage even the youngest of children to experiment sexually.
Editor's note:
This article is much longer.  I recommend that you go to the Massachusetts Family Institute's website https://www.mafamily.org for more information.
            You may contact the Massachusetts Family Institute at 781.569.0400.