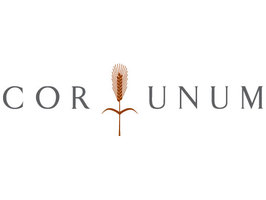 Cor Unum: A Visitor's Perspective
By Richard Spain
When I arrived in Lawrence in December 2015 to visit a friend who had moved from Manhattan in New York City several months before, so many questions filled my mind. What is Lawrence like? Are the people friendly? Is it easy to get to from Boston? Is the cost of goods and services reasonable? Are the major amenities within walking distance? Is the neighborhood safe?.These, along with a million other queries, caused me to wonder about the visit's success.
Furthermore, when my friend referred to Cor Unum as a "soup kitchen", it would have been less than honest not to admit that I wasn't somewhat apprehensive. After all, "soup kitchens had Depression Era connotation of long lines of shabblily dressed individuals holding flimsy paper plates and being served from huge pots what could be only be described as "glop".
Being exhausted from the six-hour-trip from the Big Apple, however, my taste buds got the better of me, and I looked forward to devouring some edibles, and put the hunger pangs ahead of any preconceived notions.
When I arrived at Cor Unum, to my happy surprise, instead of having to line up for nutrition, a staff cordially greeted and seated the parties.
Next, we were all offered a choice of milk, coffee, or juice, and then served a salad. Became even more speechless when the main entree turned out to be a wonderful dish of spaghetti and meatballs. If that weren't enough, the desserts turned out to be a selection of butter cookies and a wonderful cake that was donated by a local bakery. Spellbound Cor Unum's wonderful food, I began to look forward to the next visit.
Since conversation is, next to the food, the most important feature of dining, I happily discovered that my tablemates were a friendly diverse group of interesting individuals.
On subsequent visits to Cor Unum, entrees included tender chicken and succulent ham, while desserts consisted of fresh ice cream and freshly baked pie. While it would, of course be unrealistic to compare the fare of Cor Unum to that of New York City's gourmet restaurants, Cor Unum's excellent food, and wonderful friendly service easily surpasses many eateries far more pricey.
Nor is Cor Unum's wonderful generosity limited to food. Indeed, on numerous occasions, Cor Unum has donated a wealth of durable goods, ranging from gloves and hats to backpacks and notebooks.
Cor Unum is now a priority on all visits to Lawrence. Indeed, if one hasn't been to Cor Unum, they haven't been to Lawrence!