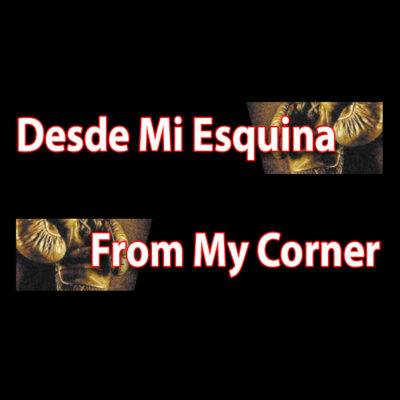 Criminal and Unethical
Several criminal and ethical complaints have been, against city officials (including Interim Mayor Kendrys Vasquez) have been logged with several state and federal authorities/agencies.  Rumbo has received some of the written complaints from a city official source. The source has asked for whistleblower acts protection.
Complaints have been filed with the Massachusetts State Ethics Commission, the Massachusetts Attorney General's Office, the Office of Inspector General, the US Department of Justice, the Essex District Attorney's Office, the Secretary of Administration & Finance, the Massachusetts Department of Labor, and others.
In a series of stories/articles that Rumbo will be introducing as exclusive, will tell of corruption, unethical conduct, theft, and unlawful criminal conduct, by a series of local government officials and has occurred within the last 9 months.
The city official that filed all of the complaints has requested, to several Massachusetts agencies, to be afforded whistleblower status and protected from retaliation.  However, that has not stopped the current administration of retaliating against that person.
Our first story on these complaints came into our previous editions, in regards to allegations that some employees were utilizing their assigned city vehicle, during city time, collecting campaign funds from business owners throughout the city.  Under Massachusetts State Ethics Laws, this activity is illegal.  City or State employees are prohibited from collecting any campaign contributions.  The city official has sent the names of Acting DPW Director Franklin Miguel and DPW Foreman Joel Chalas to the above agencies as an official complaint.
However, what makes this even more unethical (if there is any word that could be used for "more unethical" is the fact that these two employees have been reported to not only the Massachusetts State Ethics office, but also to the State Attorney General's Office, and the Office of Campaign and Finance by a city official obligated to report such complaints.
Several business owners have indicated that one of two of the employees asked or demanded the maximum amount allowed by law as donations for Interim Kendrys Vasquez campaign. The maximum allowed campaign contributions for local mayoral campaign committee is $1,000.00.  Interim Mayor Vasquez collected at least twenty $1,000 contributions from business owners as indicated in his campaign reports with the Office of Campaign and Political Finance.
The official believes that video recordings of business owners security cameras and the date of the campaign contributing checks could give insight in the investigation.  However, that person is not conducting the investigation, just ensuring that the proper authorities are notified.
If found to be true, the sanctions for violating the laws could be heavy.  It would even lead to employment discharge, except in this case both Franklin Miguel and Joel Chalas are of Interim Mayor Vasquez campaign team.
This past Wednesday Interim Mayor Vasquez, Joel Chalas and Franklin Miguel left to the Dominican Republic for island political business.
Stay tune to next week's edition when we go further into another investigation that shows how Mayor Kendrys Vasquez is paying people with city government funds to not work! A ghost employee is someone recorded on the payroll system, but who does not work for the business. The ghost can be a real person who knowingly is placed on the payroll. The fraud attacks the payroll system with false employees.
The fraud aims to have a wage paid to the ghost and collected by the dishonest employee. This is done by entering the ghost employee into the payroll system. The fraud does not require an accomplice but, depending on how wages are paid, an accomplice may make the fraud easier to conduct as it will eliminate any need to convert the payment from the ghost to the dishonest employee.
Stay tune next week, and the weeks after to read the series of complaints as an exclusive to Rumbo.
It was like magic!
            Believe me, I was not planning to add anything to my diatribe on Lawrence Community Access Television on the July 22 edition, but things just come to me.
            Christina Jaskot, the newly hired Outreach Coordinator/Production Manager at LCAT doesn't seem very bright (according to the picture I copied from her Facebook page.)  Well, on July 24 she updated her picture and erased all the basic information leaving only the date she got married.  Her page is now very clean, elegant, and almost professional but now that I know what it looked like before, it's hard to accept.
            A few people from Lawrence contacted me to say that they tried applying for that position and one applicant sent me the job posting.  It had been posted on LCAT's Facebook page and the screen of channels 8 (Comcast) and 42 (Verizon).  They were not trying to interview Lawrencians because the local newspapers are the best means to reach out to many of them with experience.
            Another applicant who seems to be well-aware of the operation said that those jobs are like "ghost employees" or what we call "no shows" because they are collecting a check without performing any of the duties.  Those people know nothing about television, let alone videotaping or editing.
            Lawrence High School has had for many years a great TV Production program and in years past, many volunteers could do camera work, taping on location, and even editing.  I know because I used to do two shows there.
            The job description reads as Assistant Executive Director and only high-level executives should have applied.  It requires a college degree and years of experience but in the cleaned version of Christina's Facebook page, there's not a single photo of her graduation.  Just curious.
            The job description makes no mention that this person will be working with the Lawrence community and only towards the end it says, "Strong verbal and written abilities in English and Spanish."
City Council Social Media Policy
The following list was created by City Attorney Raquel Ruano to censure and limit the comments from the public during Public Participation at council meetings or online messages.
"They will not be tolerated when interacting with the City and/or people using City of Lawrence social media, blogs, and other online forums:
Potentially libelous comments.
Profane language or content.
Content that promotes, fosters or perpetuates discrimination on the basis of race, creed, color, age, religion, gender, marital status, status with regard to public assistance, national origin, physical or mental disability or sexual orientation.
Obscene or racist comments.
Sexual content or links to sexual content.
Conduct or encouragement of illegal activity.
Personal attacks, harassment, insults or threatening language.
Comments not meaningfully related to the particular topic presented.
Repetitive posts of the same material that disrupt normal operation of the forum.
Hyperlinks to material not directly related to the discussion.
Information that may compromise the safety or security of the public or public systems.
Content that violates a legal ownership interest of any other party.
Postings of, or requests for, other participants' personal information, such as phone number, address, financial accounts, etc.
Impersonation of someone else.
Commercial messages, including advertisements and solicitations and spam.
Support for or opposition to political campaigns or ballot measures.
Posts, comments, replies, or any public commentary containing any of the above may be deleted. Multiple violations may result in the restriction of your ability to interact with the City of Lawrence on social media, blogs, or other online forums.
We respect the privacy of your identity; however, persons making threats or using offensive language may be reported to the appropriate authorities.
All posted content and commentary are public records subject to public disclosure under the Public Records Act."
It goes without sayings that threats whether live or via text are illegal and those infarctions must be handled by the police department.  The rest are a clear violation of our civil rights and First Amendment Rights.
City Attorney Raquel Ruano has forgotten what her job consists of and has become an implacable ruler in obedience to the acting mayor.  She always sides with the government to the detriment of what is right.
I thought we were doing the right thing appointing her but it backfired.