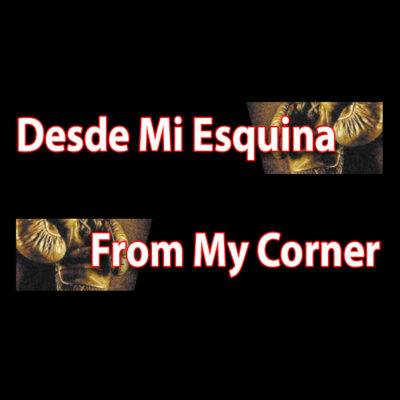 Yes, schools are indoctrinating children
The purpose of writing this column is to touch upon issues not widely spoken in our community, and of course, from my point of view.  I wholeheartedly welcome corrections and opinions because that exchange is where progress begins, as long as it's done respectfully; otherwise, I ignore them.
Let me give you an example of what I mean.  I posted on Rumbo's Facebook page something that said: "Teach your sons how to be men before their teachers convince them they are women" and the avalanche of negative, rude, insulting, comments I personally received only shows the lack of tolerance and the level of ignorance they project.
If they were regular readers of Rumbo, they would have heard me complain many times about the male teacher at the Frost School in Lawrence who would change attire in the morning, acting dressed up as a woman and changing back to male clothing at the end of the day.
Why was he allowed to do that every day?  What was he trying to do?  Someone that I know very well had pictures of him dressed both ways but refused to give it to me afraid of getting in trouble.  Coward!  Some parents knew about it as well and said nothing.  They contribute to the damage with their silence.
I won't repeat the vocabulary they used but they were out to insult me, not to reason why I said that.  It demonstrated that they are not regular Rumbo readers or otherwise they would have known the answer.  They obviously have limited choices of media and probably look only at those that agree with their viewpoints.
Many cases are being fought in courts all over the country over teachers having the power of helping children to transition while hiding that information from parents who want to be informed of what goes on with their children.  Even the Justice Department has declared that parents who protest before school committees are "domestic terrorists."
Often, we see detransitioners on television who were mutilated being under 17 years of age.  One case is that of Chloe Cole. At 12 years old, she decided she was transgender. At 13, she was put on puberty blockers and prescribed testosterone. At 15, she underwent a double mastectomy. Less than a year later, she realized she'd made a mistake.
Also, the very reputable Atlantic Magazine had this story: "hen kristin beck, a decorated Navy SEAL veteran, came out as a transgender woman in 2013, she became a high-profile advocate for the trans community—a role that earned her glowing coverage in left-wing and mainstream center-left media. But unless you've been reading right-wing websites in recent months, you might never know that Beck has since detransitioned and gone back to the name Chris Beck. Last month, Beck declared that he had 'lived in hell for the past 10 years.' Most of the outlets that reported with enthusiasm on Beck's initial transition have yet to cover the latest chapter in his life story."
If you think that's someplace else, please check online Boston's Children's Hospital and see the services they are providing in the area of transgender issues.  Each patient spends an average of $150,000 covered by insurance.  A lot of money to be made!
American Family News published an article by Charlie Butts & Billy Davis, on August 18, 2022, entitled Children's Hospital, famed for care, being shamed for trans ideology stating, "Among its supposed accomplishments, BCH is boasting its surgeons are making fake penises and fake vaginas for mentally-confused teens and young adults. In a now-viral video, an OB/GYN happily explains in a half-minute ad the hospital performs "gender-affirming hysterectomies" on teen girls who want to live as a teen boy."
While state law says that sex education is not required in Massachusetts, this was being discussed in the Legislature during 2019 and 2020 and the Senate finally approved the Sex Education Bill on January 16, 2020.
Gov. Maura Healey's recently proposed updates to the state's sex education curriculum. Here are some of the topics that will be covered under the guidelines:
Students in grades preschool-2 will discuss their genitalia.
Students in grades 3-5 will learn they can change genders.
Students in grades 6-8 will analyze their readiness for sexual activity.
Students in grades 9-12 will consider the "benefits" of sexual behavior.
By sixth grade, they are taught how to masturbate solo or in pairs and experience the "pleasure" of sex.
Parents can find the Comprehensive Sexuality Education (CSE) online or send me an email with your request and I will send you a copy.  According to the Massachusetts Family Institute, CSE does not refer to sex education programs in general, but rather to a specific form of graphic sexuality education that falsely claims to be evidence-based, age-appropriate, and medically accurate. CSE is designed to change the sexual and gender norms of society, promote high-risk sexual behaviors, and encourage even the youngest of children to experiment sexually.
You may find more information on Rumbo's edition of July 1, 2023
Lawrence School Superintendent Juan Rodriguez said on the radio a couple of weeks ago that they do teach it according to the student's age. He also said that parents who don't want their children to take part in these classes can opt-out.  Of course, as long as parents are aware of what's going on and that they don't have to agree.
If you managed to read this piece until the end, my recommendation is that, before you criticize something without any knowledge to the contrary, do your homework, educate yourself on the topic, and – even if you still disagree – you may recognize that it was based on the truth and we all have the right to our opinion.  You are welcome to present opposing views in whatever format it appeared but insulting, using profanity, and attacking the messenger will not convince anyone that you are correct.
And, for the one who said, "Teachers???"  Yes, they are.
And guess what I found?
I went to City Hall on Tuesday night to watch the Board of Registrars meeting. They met to confirm the dates for the upcoming elections and approve the candidates' nomination papers.  The only objection came from Council President Marc Laplante and I attended because this is a very important part of the elections process.
While I was there, I discovered the television studio in the mayor's conference room.  They were setting it up with about five or six microphones and equipment similar to that used in the control room.
More details next week.