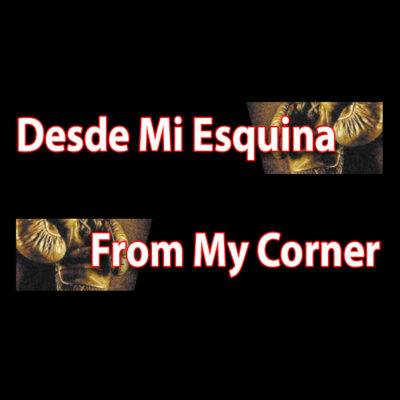 Stipends – clarification
While gathering documents last week for my article on stipends, I received a load of papers that I will never be able to read because Jeovanny Martes, the mayor's chief of staff, is very generous with information.  But, I had also requested information from other departments only to find that I didn't have the entire picture.
Last week I said that beginning this year, there won't be any more stipends and that was not accurate.  Perhaps I didn't make myself clear enough to Jeovanny and he gave me only the information about the mayor's office crew but, other employees within the city are still receiving them.   
The data sent from the Personnel Department has five other employees getting them.  Those have been approved by their respective supervisors because they are performing certain duties not called for by their regular duties.  Supervisors in charge of the department's budget have the discretion of granting them, as long as there's money in their budgets and the need exists.
My issue was not the stipends in their first place but the salary increases and listening to the mayor's radio show, I learned some things that I disagree with and no matter how benevolent Brian wants to be, he must remember that he's not running the welfare department.
Jeovanny explained that a certain city employee (Mrs. Y) started 20 years ago earning $18 per hour but failed to say what her duties were.  As a single mother and sole support of her family, as time went by, $18 didn't cover much.  Today she is earning $31 per hour and we are to assume that it is because he increased her pay.
I can relate to her story because I raised my two children and for 15 years, I worked a minimum of two jobs; for 5 of those 15, I worked Saturdays and Sundays in Filenes and later at Jordan Marsh.  I know what hard work and long hours mean and I never received any type of aid from the government.
I don't expect anyone to do as I did; I just want to point out how difficult it is to raise a family alone.
Job applications don't ask if you are married, how many children in your family, how many people you support, or how much you need to earn.
Meanwhile, job descriptions don't specify the salary on a scale depending on the number of people in the family or if the applicant has any other type of support.
No employer will assign a figure to an employee based on his or her needs, but on what the job deserves and the qualification and requirements for that task.  He didn't say what that lady, Mrs. Y, does for the city but using that logic of giving her enough to live appropriately she could be overpaid.
Not long ago, the attendants in the parking lots and garages were earning minimum wage in summer and winter.  They had families to support and that was abusive in my opinion; I do hope they are earning a decent wage now.
Estela, Pavel, your time is up!
They just want control!
I was hoping that Estela Reyes and Pavel Payano would be elected because it's time for new blood in the city council.  I questioned things that Estela did or didn't do, giving me the impression that she was acting like a former mayor who thought the city was his property according to the way she ran the Ordinance Committee.  
Things would languish "tabled" for a very long time while refusing to discuss them – depending on who placed them on the agenda.
Payano made it a habit of arriving very late at meetings and skipping many completely.  His priority was not in this city and when he attended, he thought he was in a courtroom and had to perform to impress the jury.  Finally, he'll be gone!  Or so I thought.
Both of them announced early enough that they would not be leaving in January.  Estela said that she plans to finish her term for the rest of the year and be a state representative and city councilor at the same time.
Pavel first mentioned that he would remain until the spring and then changed it to the end of January because he has "a few things to finish."  Perhaps bring out of tabled some of the items that Estela is holding back?  I don't know and he has not explained what they are.
Meanwhile, on Tuesday, January 11th, Ordinance Committee Vice-chair Ana Levy had to run the meeting because Estela was in Boston.  The next day, Marc Laplante (who is not a member of the Budget and Finance Committee) had to cover for Pavel at the meeting so they could have a quorum because Pavel was working in Boston.
I don't think they do it for the $15,000 annually they earn from the city but for power.  They can't take their fingers away from what matters or probably think their opinions are vital.