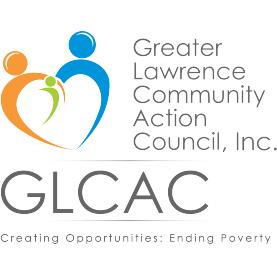 GLCAC to Expand English-Language Classes with Funding from State Grant
LAWRENCE – More seats will be available for free English language classes at the Greater Lawrence Community Action Council Inc., which has received a $161,501 state grant. The funding will bring total enrollment to 216 students, a 33 percent increase, in the English for Speakers of Other Languages classes.
GLCAC's Adult Learning Program applied for the grant because the demand exceeds the classroom seats available. The Adult Education and Family Literacy Services grant was awarded by the Department of Elementary and Secondary Education's FY 2024 Community Adult Learning Center.
"Learning English is vitally important as it opens opportunities for education and employment. In a city of immigrants where more than 70 percent of the population speaks Spanish, the demand for ESOL classes far outpaces the supply, and we are grateful for this grant that enables us to help more people achieve their personal goals," said Evelyn Friedman, Executive Director, of GLCAC, Inc., a non-profit social services agency that serves more than 30,000 individuals annually in a variety of services from child care to home heating assistance.
GLCAC is one of 81 organizations awarded $48.2 million in competitive grants on Tuesday, December 20, 2022. In a letter informing GLCAC of the grant, Gov. Charlie Baker and Lt. Gov. Karyn Polito said the grants were to provide high-quality adult education across the state.
"Thank you for your commitment to the delivery of innovative programs that improve and accelerate educational and training outcomes for out-of-school youth and adult learners in the Commonwealth" they wrote.
The grant funding is for the upcoming Fiscal Year 2024, and GLCAC expects the additional classroom seats to be available in the fall of 2023.
"We envision a future where every adult in Massachusetts can gain the knowledge, skills, and support they need to build the life they aspire to live," wrote Wyvonne Stevens-Carter, state director of adult education.
For more information about ESOL classes and other programs offered by GLCAC, visit glcac.org or call (978) 681-4900.