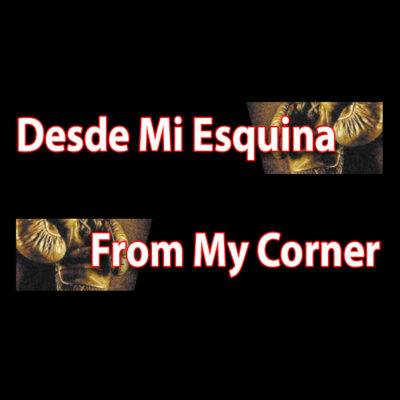 Whose idea was that?
It's been more than one year into the SARS-CoV-2 (COVID-19) pandemic and it's letting up for many communities in Massachusetts.  All except for Lawrence!
The Commonwealth of Massachusetts has been keeping a list of what they called highest risk COVID-19 positive cities. It's identified, in their map as cities/towns being colored red.  Lawrence has been colored red since week one of the pandemic (2020) and continues to be one of only two Massachusetts cities still considered highest risk. The other city being New Bedford.
So, it goes to saying – whose idea was it to bring the carnival into Lawrence?  As many people have stated during these times, that Lawrence is the last city that should be open to any form of mass public gathering programs, shows, events, school, etc.
Just last week, Lawrence hit the 20,278 positive COVID-19 mark. Currently, Lawrence is at 3.38% positive rate (5th in Massachusetts). The fourteen-day average daily incident rate stands at 12.7%. Deaths due to COVID-19 is over 250 people.
In what mindset does Interim Mayor Vasquez believe that bringing in a carnival into the city is safe for its residents? What example is this showing to its people?
I don't believe, for once, that the leaders of this city had any hopes that they would influence their residents into quarantining, masking, getting tested, vaccinating, or keeping large gatherings small.  I truly believe, in the manner that both Mayor Rivera and Interim Mayor Vasquez have conducted themselves during this pandemic that they lost hope and just rolled with its people's wishes.  Those wishes were, and continue to be, a strategy to reopen with no hope that Lawrence will ever get out of the red colored map of highest risk.
It's mind boggling and alarming to know that the leaders of this community rather place events to get money than to protect its people. It's reckless and it's not based on anything logical. It places residents, as well as city employees, at risk of contracting the SARS-CoV-2. Ignoring public health experts' warnings that reopening too quickly could cause another spike in cases. This is still a dangerous time. This is not the time for people to take their feet off the gas.
I'm flabbergasted that the Mayor can't take additional precautions to protect our citizens but it was his idea bringing this carnival because our children have been locked up for over a year and need entertainment.
The members of the City Council took this discussion as an "emergency" wit District E Councilor David Abdoo and Council President and District Councilor for District F Marc Laplante, argued extensively the reason for the emergency.  There was no time to send it to the Ordinances Committee and then back to the full council.  It would have taken over a month going by the book and this was a done deal.  It was all arranged for June 10th through the 20th.
There was ample discussion about the dangers of having this event that could produce an increase of COVID-19 cases.  Most councilors agreed with the pending danger but when it came time to vote, only Laplante and Abdoo voted against having it.  When I asked some of the councilors voting "YES" they said the same thing: "The kids need entertainment."
Bunch of dodos!   Entertainment at this time is more important than fear of the virus.
Let me recommend you read the article on page 5 about the graduation at Greater Lawrence technical School on June 3rd and the requirements for attendance.
"Students were limited to two guests and per state guidelines, those who remain unvaccinated were advised to wear a mask to the outdoor event. Out of an abundance of caution, groups were also required to maintain six feet of distance during the ceremony, food and drinks were not permitted, and attendance was limited to school employees, the keynote speaker, students and their guests, who registered in advance."
But, in Lawrence, it's party time!
Another public opinion hit for Lawrence
What are we to think when the two top officers at Lawrence Police Department want out? Paradise is not!
Yes, Chief Roy Vasque and Captain Scott McNamara have applied for the chief's position in Methuen.
I believe that this coincidence hurts the city as much as the drugs and the gangs.  It's a clear indication that they have had it with our problems.
That means that they would be leaving the department in the hands of (God forbid!) the interim mayor with a Napoleonic complex.  Since this is no longer a Civil Service position, he will select a friend to become chief; qualifications are irrelevant.
If you think "Napoleonic complex" is too strong?  Let me tell you what he did during a sporting event last week.  He gave a speech about his proposed budget saying that there's no waste, there's no increase in taxes, and that he's increasing the budget for recreation because he is the 'sports mayor.' Then, why Martha Velez announced to all the teams that the cost of permits will be going up?
Also, there was a clear threat to all councilors because if they don't approve the budget as is, it will mean that they don't care about sports and for our young generation.  He was his usual arrogant, disrespectful, conceited self when referring to the councilors.  If I were a sitting city councilor I would not feel intimidated by him and simply vote against the budget to show him how the system is supposed to work.
Thus far he has not explained why he is adding so many new positions and giving raises to undeserving individuals such as the IT Manager Luis Santiago who should have been fired after the hacking incident and now has two assistants and a $25,000 increase in pay.
He also said that this is a balanced budget.  How could he say that when it has $15 million more than last year; where is that difference coming from?  He's giving raises to people who don't deserve it and others who didn't ask for it.  I think Mark Ianello's days are numbered.  As director of budget and finance, his job is telling the interim mayor that he is not using his checking account.  He must warn him that it's NOT BALANCED!  And, if either one knows the answer, they should tell us – we can handle the truth!
But Kendrys, like any spoiled brat, gets what he wants.  He's now in competition with DPW Director Franklin Miguel for cars.  This brand new car came from the Police Department's budget and don't forget: according to the City Charter, the mayor is not entitled to a city car.
Notice how similar they are; Franklin's plate is blue while he has a regular tag.  They both park in the court's parking lot on Common St. because he's the boss.
Kendrys treats city employees as a tyrant, yelling and screaming to the point that everyone in the building can hear him.  It happened recently with the police chief and the personnel director.  I still don't know the reason for that display but you can find out as well by just asking around.