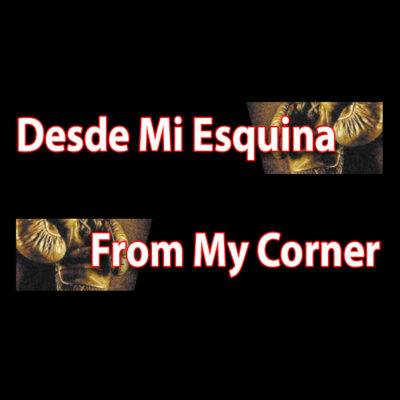 LEA meeting
The Lawrence Education Alliance met on Wednesday, May 11th at the South Lawrence East School and a group of school cafeteria workers spoke regarding their plea for a pay increase.
There were also members of the school committee, and four members of the city council who spoke in support of the workers as well as parents.  For more details, please take a look at page 5.
Sup. Paris refuses to face the council
Last week I mentioned that the School Superintendent Cynthia Paris refuses to attend city council meetings and while talking to some department heads we mentioned certain names that had done the same through the years.  It was almost a running joke that Dan Rivera had to permit them to appear.  Perhaps Superintendent Paris learned from Rivera to ignore the council.
It was common knowledge that department heads and employees (particularly in Finance) were told by the Administration to NEVER respond to any request to appear before the City Council.  If the employee was among the "politically disfavored," then, if the employee appeared, the employee was blamed for all negative aspects addressed before the Council and would be subject to reprimand.
I honestly don't believe that Mayor De Peña is following those tactics because that will go completely against his promises of openness in government.  When I asked him, he told me to look it up in the City Charter because it requires employees to appear when requested.
2.04.130 Appearance of city officers and employees before the council.
The city council may require any city officer, employee, or member of any multiple-member body to appear before the city council to give such information as the city council may require in relation to the municipal services, functions, powers, or duties which are within the scope of responsibility of such person.
The city council shall give at least five days' written notice to any person it shall require to appear in accordance with the provisions of this section. The notice shall not be effective until it has been delivered in hand to such individual.
Any action taken under this section shall require not less than five affirmative votes as required by section 3.5 of the Charter.
The real problem with the ordinance is that there is no "penalty" that can be imposed on the employee or the administration if the employee doesn't appear because the City Council is a legislative body and has no executive authority at all.
The only recourse the City Council has is to hold up voting on financial items proposed by the Executive Branch or any Department – for which the Council is not required to provide a reason.
The Administration has exclusive authority over all employees of the city (except the City Clerk – of course) and can fire anyone who fails to follow any directive of the Mayor.  The City Council can't fire or reprimand any employee (except possibly the City Clerk).
The Superintendent learned how to play the game well.  If you remember, Superintendent Paris introduced a measure to override proposition 2½ which is entirely unlawful because it is a budgetary item increasing property taxes.
It was clear to me that the "agenda item" was allowed to be presented to the Council by Mayor Vasquez (probably with the advice of the former Mayor) to avoid any political fallout that may occur and he could just blame the Superintendent and fire her if it became a political football.  It is unlawful for any city employee to present a budget override and may be actionable by the Attorney General.
If the Council was serious about hearing from the Superintendent, notice to appear would be sent to Superintendent Paris and Mayor De Peña to appear before the Council.  Until the Superintendent appears before the Council, all budgetary items will be "tabled."
Mail voting should be abolished
I feel like the great comedian Rodney Dangerfield who commonly and famously said "I never get any respect."  I keep asking people for information and never get it.  They either ignore my request or simply say they won't comply.  The request to the Lawrence School Department has been well documented in this column and their refusal to provide information about the Critical Race Theory and Gender and Sex Studies being taught in the schools.
Then on March 1, 2022, this column was about voting fraud and why I believe mail voting should be eliminated.  I asked City Clerk Diana LeBlanc and Richard Reyes of the Elections Department for their opinion on that subject and they never got back to me.  So, my only source of information was doing my own research to find answers.
Cities and towns hate dealing with mail voting because it creates more work for everyone, besides the vulnerability of misusing them.  When ballots are mailed to all registered voters, there's a chance that they are no longer living there.  Sometimes multiple ballots have been sent to an address and end up in the trash because they have moved.
That's when the fraud comes in.  People may fill out those ballots and return them by mail, as required.  It may not sound like a big deal but it's illegal and when that system is deliberately used to commit fraud on large scale, it could change the outcome of the elections.
We all have heard about politicians and their campaign workers going to nursing homes and elderly housing with the intent of "doing them a favor" by picking up their ballots.  The laws are very clear that only a relative can deliver the ballot in person but, better yet, put a stamp on the envelope and mail it.
In the case of inactive voters, although there is no specific "vote by mail provision" that requires an inactive voter to include a copy of their ID and Affirmation of Current and Continuous Residency when sending the ballot by mail some clerks and election staff correctly "challenge the ballot" that fail to meet these requirements while also looking for the voter's signature on the ballot envelope during ballot processing.
From now through September, we will continue bringing up the elections for the purpose of having clean and trouble-free at the polls.
Getting back to school issues
Violence in our school system is a most important concern for parents and Rumbo continues to look into it but it's something where I also get no respect.
I try to find out if there's any violence in the charter schools and the Greater Lawrence Technical School to see how they handle unruly students and left three messages for John Lavoie, superintendent of the Greater Lawrence Technical School (GLTS), and never heard back from him.  On the third call, I was transferred to the discipline director who had no authority to talk to me and so refused.  Then, I called Maria Moeller twice, she is the superintendent of Community Day School District Schools, and nothing.
Ralph Carrero was the only one who responded immediately and was very candid with his answers.  We spoke at length about many topics surrounding the charter schools which you'll find out later.
Meanwhile, there was no surprise about the lack of discipline problems at his school.  It is operated with a heavy dose of parental involvement and students tend to copy attitudes and behavior so respect is the common denominator there.
When asked about the use of metal detectors because Superintendent Paris has said that they are illegal, Mr. Carrero said they are not illegal but a school policy.  Further, they are not needed at his school but they were installed at GLTS many years ago.  I would like to find out if they are being used and why.
Since he was so willing to share about his school, I asked about what's trending today in the United States: CRT and gender studies.
"The Department of Education wants us to follow the state's standards when teaching Lawrence history and immigration including the students' background," said Mr. Carrero.  "Among the parameters in the classroom are not imposing their personal position on politics, religion, etc," he added.