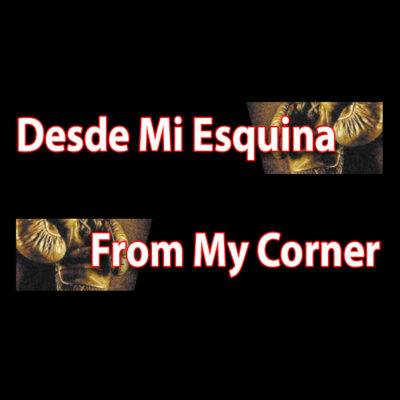 Hispanic Week never learns
A few years ago, there was no hesitation on my part to give my critique of Hispanic Week once the festivities ended. The reason for waiting until the end was not to be accused of boycotting it or trying to hurt the organization in any way; the intent was to help them prepare for the upcoming year without committing the same errors.
My main concern was that after so many years, the new board of directors would try changing everything around, create a new system, establishing new rules, while accepting cash for the booth rentals, which occasionally managed to disappear.
Couldn't they have a book outlining the routine to follow year after year?  They could always be amended.  Every year time would run out and they tried to put everything together in 3 months creating chaos.  My recommendations were clear: delegate assignments and start the week after the Festival closes.  Hold fundraisers and contact companies early looking for donations.
Some people were highly insulted and did not say nice things about me (which did not bother me), while others understood my point.  José Dávila, who later became its president, always shared with me how hurt he felt reading my comments but he found ways of doing things better as a result when he took charge.
My comments always included my admiration for the group of people who take such endeavors with such passion in the interests of serving, entertaining and educating our community, and give them a big applause.
In recent years, Hispanic Week had the perfect combination of board members and volunteers putting together great events to everyone's delight for several weeks and there was no need for my being picky.  We covered most of their events with glee and pride under the direction of Zoila Disla and José Dávila from 2013 through 2019.
Unfortunately, this year we all suffered the loss of so many wonderful community events due to the pandemic.  There were no fashion shows or pageants to photograph, or good international foods to enjoy so the Board of Hispanic Week began to plan for next year's events.
This was an election year for the Board of Directors and adding one more calamity to the year, all hell broke loose at Hispanic Week.  Germinudy Rosario and her executive committee was elected president in what the membership considered an illegal election for not following the rules as dictated in the by-laws.  The way they got around getting the majority votes was by not allowing three members their right to vote.  Marisel Sevilla, Abner Santiago, and Jessenia Alvarez were denied the right to vote stating different reasons during a Board of Director's election on August 27th, 2020 which was held through Zoom.
Also, in violation of the standard procedures, they changed the signatures at the bank and has changed the current acting Board of Directors under the Secretary of Massachusetts Non-Profit Organization database for Semana Hispana in Lawrence, Inc., without the right to do so.
"These individuals have appointed themselves as new Board of Directors under the guidance of Zoila Disla, who is also a member of the School Committee of the Greater Lawrence Technical School," said Jonathan Guzmán, member of the Lawrence School Committee and Board member of Hispanic Week. "It's shameful to see an elected official like her support such a group when the right to vote was stolen from three active members of the Board."
Jonathan has asked Attorney General Maura Healy and several members of the Lawrence delegation to look into this violation and order an audit on the organization.  Hopefully, they'll learn this time.
Girl Scouts
When Amy Coney Barrett was appointed Justice of the Supreme Court, the Girl Scouts posted a message on Twitter congratulating her for being the 5th woman in the history of the United States to hold that position.
The Girl Scouts organization has been lauded for inspiring girls to be self-sufficient and become professional women and they saw to it that this was a moment to celebrate the achievement of women in the world, something they could aspire to become as well.
Immediately, the nasty remarks and attacks began.  They were accused of being "partisan", others said it was a direct attack on LGBTQ people.  Where did they see the politics of it?  Notice that the picture included ALL the female justices, including those appointed by Democrats.
The Girl Scouts responded by taking down the message of congratulations and placing this new one: "Earlier today, we shared a post highlighting the five women who have been appointed to the Supreme Court. It was quickly viewed as a political and partisan statement which was not our intent and we have removed the post."
Was that the right response?  What is that teaching girls all over? That they must not be controversial, that they should back down before the bullies.  By removing it, you made it political and the left wins.
You have done a great disservice to girls.  Shameful!