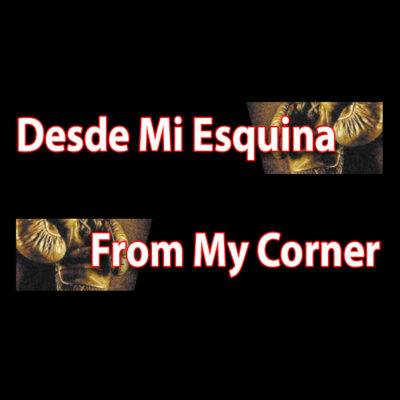 More about the elections
Last week, I made mention of how poorly educated people are when it comes to selecting our representatives.  There is a lot of work to be done when it comes to civics education and teaching people how to judge candidates.
In a community where most people never watch a city council meeting (or their committees), we don't have radio newscasts explaining their actions and decisions.  As a result, everything tends to be distorted depending on who is talking about it and how they are personally affected by it.
There's a common impression that their job is approving handicap parking or STOP signs and they seldom have to deal with unions, building constructions, and employment issues.  The reality is that councilors create the rules in the city, just like our representatives and senators do for the state.
They also must face emergencies and big-ticket needs and fight to get those things done.  In the end, they hold the purse and protect our tax base.  That's the part of the job that requires most of their time in searching and investigating, resulting in only the interested parties doing all the work.  When they go before the rest of the membership, they explain it and educate them and they vote on the issue.
That's why it's so unfair when certain people use social media to denigrate the actions of any of them.  Very often, they confuse their activities with neighborhood organizations or work with that of the city council.  María De La Cruz was very active in her District A with the neighborhood association but that had nothing to do with her council responsibilities.
I wrote last week about Celina Reyes being phony writing on her political cards about her work with daycare providers getting more children into programs and better salaries to the workers.  Well, she is a provider herself and it was part of her job when she was employed by Lawrence CommunityWorks.  
Celina had absolutely nothing to write on her political propaganda.  Her brain was someplace else during the meetings because she had nothing to contribute.  Yet, she was the second vote-getter.
If I'm going to use Celina as an example, I have to follow with Ana Levy who came third as Councilor at-Large.
I met Ana in the mid-nineties when she was very involved with the youth groups and with the Justice Department writing articles about her work for Boston newspapers.  Her efforts to educate this community and make them advance by imparting knowledge attracted me immediately because there are not too many people willing to give so much of themselves.
Even without holding public office, she brought the Department of Justice to watch the elections in Lawrence, something no one else had tried.  As time went by, she became involved in politics putting the same effort on everything she tackles.
That's why it infuriates me to hear the criticisms that Ana is always looking for photo-ops and she is everywhere.  Contrary to other councilors who have a full-time job, she is retired and can afford the time to attend events and be in touch with people more than the others.
Just take a look at some of her recent accomplishments: 
She fought to buy new voting machines because the old ones were obsolete, breaking down constantly; 

Sponsored the ordinance regarding commercial vehicles and commercial overnight parking;

Parking for recreational motorized vehicles- Registered and unregistered;

Increased the salaries paid to Election workers by 20% and 30% for Inspectors, Clerks, and Wardens;

Most recently, Ana undertook the replacement of all the television equipment at City Hall; from cameras, microphones, videotaping equipment, etc. that were obsolete, and we were unable to watch the council meetings due to the mismanagement of Lawrence Community Access Television (LCAT).  And she has been the only councilor to fight and represent the interests of Lawrencians when it comes to that;

Furthermore, Councilor Levy contacted State Auditor Diana DiZoglio to request an audit of LCAT which was approved by the council and the mayor;

Last summer, she petitioned the council for the official naming of the Nunzio DiMarca Park and it was unanimously approved.
Those are just a few things that come to mind right now.  Saying that she is only looking for "photo-ops" is just a display of the ignorance of the speaker.
You might ask why I didn't say anything before the elections.  I would have been dragged through the mud.  Other members of the council work hard for our benefit and to highlight the good name of our city but they don't need my goodwill because they are not maligned in the same way.
One last note, before you go on an ignorant rant, do your homework.
Helping the needy
Mayor DePeña announced that as part of the recovery efforts from the pandemic, on Thursday, November 16th, he will be providing full Thanksgiving Dinners to the first 100 Lawrence residents.
How long are we going to use the excuse of the pandemic to suit our purpose?  The pandemic is long gone and what would be gained by giving 100 dinners?  Probably the neediest families won't be getting any and most people won't even find out about the give-away.
But I have my reservations for other reasons.  I was referring to Councilor Ana Levy and last week she took a vote against providing more assistance for families who are behind on their rents.  She's been criticized for that vote but people don't see the big picture and I agree with her.
Instead of teaching families how to succeed in life, we are showing them dependency on government aid.  This is the example our children are learning and instead of becoming productive e individuals, the lessons learned are that the way to acquire anything is by standing in line, getting it for nothing.
I used to volunteer every year for my employer to distribute Thanksgiving dinners for an organization that collected lists of needy people.  There were many times that I placed the bundles and the turkey on their table where already there were two, perhaps three complete dinners collected from other groups.
The selfishness of some people sickened me!
I also volunteered at a church helping with the distribution of complete meals including bread, pies vegetables, etc., and specific instructions that for a single person or just a family of two, they would get a chicken, not a turkey.  Several times people put up a fight because they wanted a turkey, instead.
I stopped doing that because it was depressing seeing how the children were getting the lesson that fighting for the freebies was the way to live.
We should say thanks on that day for the good things we have and the good examples we can provide to our families.
Happy Thanksgiving Day!
Correction of last week's column
Sometimes I must depend of others for my information and I was given the wrong one last week regarding the incident between Mayor Brian DePeña and State Representative Francisco Paulino at a polling station.  Apparently, the police had no participation and I stated that it did.