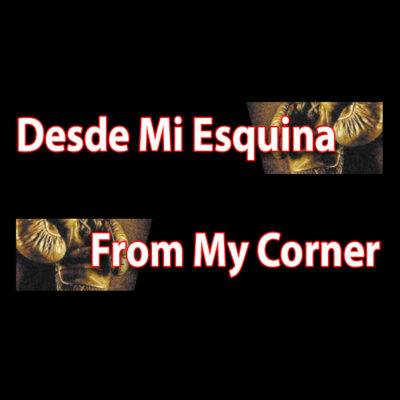 Things are finally looking up in LCAT
During the past 15 years, my fight for fairness has not changed insisting that Lawrence Community Access Television (Comcast Channel 8, Verizon Channel 42) allows Lawrence residents to produce local programs.
The main argument is that we pay a portion of our cable bill that goes to salaries and equipment at that station which is supposed to be for our use.
According to their by-laws, LCAT is organized "to develop and promote cultural, literary, charitable, community sports and public affairs programming…" Also, they "will encourage the use of the Public Television Access facilities, encouraging the expression of ideas and opinions on a wide range of topics…"
That was just on page 1 and it hasn't been done.
The Articles of Organization and the By-Laws have not been followed through and we ended up with lots of non-Lawrencians making decisions that affect the information we should be getting thus keeping us ignorant of what really goes on in our city while it was kept as a family business.
Meetings were never public and even the Annual Meeting that must be announced in a local newspaper was never announced and no one knew what was going on besides their board members.
Speaking of the Board of Directors, at this time there are only four.  Nicolas Gonzalez, vice president, Michael Garrihy, Joseph Bella, and Tom Spitalere.  The only Lawrence resident is the vice president.  That has to stop!
The problem is that most people in this city do not care, mainly because they don't know what they are missing.  That is information and a variety of opinions to become educated about things that affect our daily lives.
The Board has received copies of the recent complaint sent to the Attorney General's office with my attorney's correspondence.  Maybe now we will get answers.
This non-profit organization was secretly formed in October 2004 by then-Mayor Michael Sullivan.
Eight Months Lost on the Fight Against COVID-19
I hate pounding on a dead horse, but things, when they are done, are done right the first time. Otherwise, they are not done. I read an article this week that a Harvard disease epidemiologist is warning that "shame and blame perpetuate stigma around COVID-19" and possibly "breaks down public health efforts aimed at controlling the spread of this virus." I am not sure if I agree, or disagree, with this Harvard Medical School specialist.
However, I will say that most of the time one has to call the attention of those that are too selfish to wear a mask or those that refuse to stay indoors when required, stay indoors when positive for the virus, or fail to take a free and paid COVID-19 test. It is also good to call out city and state leaders in their failed efforts to control their location of responsibilities. So, personal responsibilities are not being taken seriously by Lawrencians and/or political elected officials. Some politicians are making jokes that soon the city will "have all been positives if this keeps going the way it has been going."
In eight months, since the beginning of this nightmare, for the City of Lawrence, we've seen no progress. The city's positive numbers have shot straight up, consistently because many people still believe this virus to be a hoax. It's the very same conservative people (religious churchgoers) who believe that their GOD will protect them from COVID-19, and so they may be at a denial point in their lives that is costing others their lives as well.
Here is what I am seeing that could be done better. We need a broad and effective campaign to attack the beliefs and selfishness of all residents living in Lawrence. The supposedly noise ordinance is not working. The face mask fines are not consistent, and no one (in city hall or police) cares about who is wearing a mask. At least that is what I feel is happening.
The City of Haverhill and the Town of Andover have made lawn signs (similar to campaign signs) and placed them onto residents' front lawns to instill a campaign of outreach to their residents and their neighbors. In cities across Germany, local governments have painted "wear a mask" signs on the walkways (in different languages) and near businesses as a way of reminding people of the virus. In many other places, local governments have had a pretty effective and written strategy in outreaching to their city or town residents.
Other cities have been producing masks with designs to get the adolescents to wear them more often, as a source of pride or fashion. Think big-name fashion design or simple fabric designs or logos. This city needs to help people normalize the wearing of a mask, especially the 18-49 age group. I have seen some school logos on masks, but not nearly enough to make an impact in the age group 13-18. These young people are the ones who struggled to get to grips with the reality of life with COVID-19.
Here is a great idea.  Force business owners, who want to keep their businesses open, to submit to a COVID-19 test every so often. I know of many business owners, who have their place of business open and do not want to test for fear that they may be positive and would have to close down their businesses at a loss.  In the meantime, they are placing every customer in harm's way.
Another idea is to ensure that public health officials' COVID-19 letters are received with two days of a tracing impact.  Many residents tell me that they received a public health letter three (3) weeks after taking a COVID-19 test or quarantining themselves because they possibly came into contact with someone positive.
Here are some examples of what not to do. Don't celebrate a wedding and invite people. Your wedding celebration can wait until it's safe for you, and your family and friends. The last wedding in Lawrence resulted in 31 people positive for COVID19 – a very large cluster. Family gatherings are getting positive numbers in the high double digits. Daily positive numbers are in the hundreds. This is now officially an out of control pandemic.
But, I still see people walking through public spaces without a mask.  There should be no one walking on the streets of Lawrence without a mask. The governor has made his policy and cities are not assisting in enforcing them.
In economics, there has been a sustained interest in the effects of sanctions on behavior since at least the late 1960s. In particular, the literature on compliance in paying taxes, which has interesting parallels with the domain of health. So, where are the fines?
And while I certainly appreciate and understand the mobile COVID-19 testing sites that the City has implemented to tackle cluster spots, the fact is that maybe a drive into smaller neighborhoods areas such as the reservoir, and even in front of high traffic businesses (this one is pretty difficult because the Commonwealth shuns from getting free test sites at any business location.
The city needs to use social and behavioral science to support COVID-19 pandemic response. I am concerned that creating a vaccine so fast will affect behavior in the future about pandemics. Everyone will think that a vaccine can be created and will never quarantine or use a mask thinking it will be over soon because a curve has been found.
Maybe it's time to try something else, because City officials, as well as health officials, are exhausted and feel defeated. With numbers showing that Lawrence is at an 11.50% positive rate, 50% of the positive cases are people under 40 years old, the vaccine may not arrive soon enough before many more are dead.