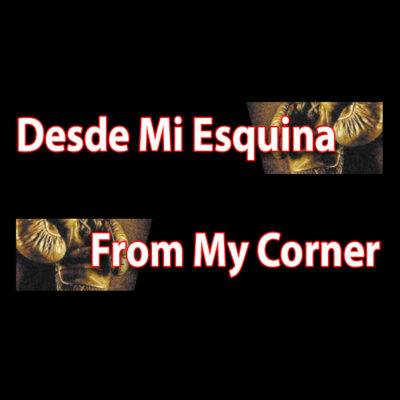 Lawrence Public Schools is hiring
On page 2 of this edition, there's a press release from LPS about the shortage of personnel and the struggle to fill them.  Last week I mentioned that they have 100 paraprofessional vacancies and the information provided says they still need 92.  There are positions in teaching, safety officers, administrative, etc. along with the instructions on how to apply.
Many thanks to City Councilor Gregory Del Rosario for sending me that information for he knows that I've been looking into many things pertaining to the public schools' system.
Elections are here
Don't get your hopes too high with these upcoming elections.  I've been watching through the years how the public votes and have come to the conclusion that people are ill-informed, know nothing about the importance of their selections, and even less about the impact they will have on the future of their communities.
There are many reasons for this ignorance, from their educational level to their lack of knowledge of the English language.  We understand they are drawbacks but the information is offered in other languages and I tend to get impatient.  Year after year, the same voters, committing the same errors is inexcusable.
While Rumbo doesn't endorse candidates, it's my obligation to educate this community to help them make better choices at the polls.  Last week I said some truths about some individuals and the reaction from some people was that I had lied instead of proving myself wrong.
For example, I took for granted that Attorney General Maura Healy would become our next governor in Massachusetts so, I started looking into some of her decisions.  I discovered that she has left tendencies (I shouldn't have said that because many of our readers share her views) and she picks and chooses her battles.
In her position as attorney general, she must apply the law not her preference. Recently, members of the Republican Party have been collecting signatures to put on the November ballot the question about whether undocumented individuals should get driver's licenses.  Whether you are in favor or not and regardless of which party you belong to, they have the right to collect signatures.  They have made many requests to Ms. Healy to bring up charges for disrupting their activities to the point of tearing up the signature sheets, to no avail.
She also refused to prosecute Monica Cannon-Grant, the head of Black Lives Matter after she misused millions of dollars donated to her organization, and dedicated more time to inflaming racial tensions than just about anything else.
Most recently, the media has made the public aware of a comment the attorney general made during the violence of 2020.  Healy was speaking at the Greater Boston Chamber of Commerce and was asked her opinion about the torching and destruction in the country because "America is burning." Her response was, "Yes, America is burning, but that's how forests grow."
This week the Democratic candidate for governor was finally called to comment on her choice of words by CommonWealth Magazine.
"You all know me as attorney general and I'm not about an affront to law and order," she told the publication. "Oh God, that was a big mess. That is not what I meant."
Devers' attendance
Appears that legislators are ashamed of making public the attendance of State Representative Marcos Devers or they are of his ilk, covering up for each other.  I requested the record from each Committee Chair that he is a member; instead, I received a letter from James C. Kennedy, Chief Legal Counsel, Massachusetts House of Representatives denying me those records.
A few years ago I received them and published how atrocious his attendance was because I'm told that he goes to the State House only when is mandatory to take a vote and he leaves immediately after.  I was able to prove it then but not now.  That's why my response to Attorney Kennedy was, "How unfair!  You have a slacker – better yet, someone getting paid for not doing his job – and you refused to alert the voters."
This week, I learned from Julio Merán that Devers' current salary is $92,000 which he earns while working at his engineering business.
I've always said it: Lawrence has the politicians it deserves.  People live in this city in the midst of ignorance and make no effort to learn and question candidates running for public office.
I must confess that I don't listen to radio programs because nothing about their content attracts me, but I am certain that they don't inquire about these subjects.  I know why: it takes many hours of research and letdowns before you can get a victory.  Besides, they tend to lose listeners, advertisers, and friends if they just glance at them without substance.  In order to name names, you must be darn sure that you can prove what you are saying on the air or on these pages.
Yes, I know because for several years I've done radio programming and my listeners made it clear that I was the only one providing this sort of information.  That's why my radio shows were sponsored by Rumbo so I could speak without fear.
Question #1 on the November ballot
A new report from the Massachusetts Budget & Policy Center finds that Massachusetts has 644 structurally deficient bridges and that 1 in 9 bridge crossings in the state occurs on a structurally deficient bridge.
Supporters of the 'Yes on 1' campaign working to pass the Fair Share Amendment, the proposed state tax on incomes above $1 million which would raise billions of dollars to invest in transportation and public education, responded to the report during a virtual press conference on August 31, with speakers calling in from structurally deficient bridges across the state.
Bridges that are closed curtail the community's accessibility, and it really harms our ability to grow our economy.  Jeovanny Rodriguez, Lawrence City Councilor & civil engineer participated in the conference since one of the bridges being considered is located at the parking lot of 500 Merrimack Street (overlooking the O'Riley Bridge), Lawrence.
We hope that Councilor Rodríguez shares what he learned with the public whether at a city council meeting or some other gathering.
The Fair Share Amendment – Question 1 on the November ballot – will allow Massachusetts to improve our transportation and public education systems by making the very rich pay their fair share. Question 1 would create a 4 percent tax on the portion of a person's annual income above $1 million and constitutionally dedicate the funds to be spent on transportation and public education. Only people who earn more than $1 million annually will be impacted; 99% of us won't pay a penny more. And we'll all benefit from better schools, roads, bridges, and public transportation. Learn more and get involved at FairShareMA.com