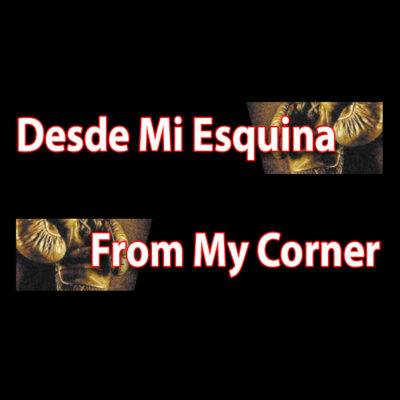 Mayor getting tough
A few weeks ago, I said that Mayor Brian De Peña should be imposing more discipline in the city, stop being a nice guy and start giving fines and citations to residents to establish some sort of order.
On June 22, 2022, I wrote that "The need to enforce ordinances such as traffic violations, parking fines, trash collection and recycling measures, loud noise, etc.  His response is always the same: He doesn't want to burden the community.  I insist that the only way to teach violators in hitting them in the pocket.
The city is a mess, there is nowhere to park downtown because he refuses to tag them for overtime and we are like it was before the parking meters were installed."  By the way, where are they?
I concluded my column that day with a prediction: "You are doing a satisfactory job, according to the general public, but unless you get tough on these matters you will have a big mess in your hands."
Lately, there have been some things indicating that certain people don't see Brian as a person of authority.  He continues behaving like a friend and that has been misunderstood and probably taken advantage of.
He has been making changes in Inspectional Services.  Now that Mike Armano went back to the Fire Department and David Palumbo left a couple of weeks ago, he appointed Peter Blanchette to his old job as Commissioner of Inspectional Services.  Brian recognizes that Peter is the most qualified person in the department.
Mayor De Peña showed his teeth lately.  A very irate Detective Paul MacMillan showed up at his office trying unsuccessfully to speak with him, he proclaimed aloud that he would go to the mayor's home, if necessary.  Once he heard this, the mayor called Police Chief Roy Vasque and ordered him to remove his badge, gun, and patrol car and place MacMillan on leave with pay.
What has come to my attention is that Detective MacMillan is a good officer, respectful and the behavior at city hall was out of character.  It makes me wonder what could be his reasoning for divulging information about an internal investigation at the Lawrence Police Department.
I dare to think that it was frustration knowing things that are going on internally and he simply exploded.  Going to the mayor's office was a mistake; perhaps he only wanted to alert him to details of his statement to The Eagle-Tribune.
I sincerely hope everything goes well for him in the end.
The changing of the guard
Decidedly, that's a good title for the changes that will be forthcoming to the Lawrence City Council with Councilor Estela Reyes and Pavel Payano leaving.  Last week I mentioned that they were toying with the idea of keeping both positions and finishing their term in the council in January 2024.  After checking the City Charter, I must expand on this issue.
Council President Marc Laplante continues to be my best source of information because no one knows the Charter as well as him.  President Laplante said, "I do not believe that there is a prohibition from serving concurrently as a city councilor and a state legislator. I recall that Jose Santiago and Frank Moran finished their terms on the council.  I am told that there are three state legislators who also currently hold local legislative offices."
If anyone wants to learn more about this, the City Charter is available on the City's webpage.
Knowing that it's not illegal serving on both bodies doesn't make it right.  You might remember that this was the year in which William Lantigua was elected mayor and the city had terrible financial problems so, Mayor Lantigua asked him to finish his term.
Frank Moran was the council president and was working with the new mayor and Governor Deval Patrick on ways to alleviate the financial woes affecting us.  That's how he managed to get a loan to pay $24.5 million in outstanding debt.
Councilor Moran wanted to complete what he had started and this was not the moment to let it go.  I have not heard that Estela or Pavel are working on anything of that magnitude requiring hanging on.
In Estela's case, the City Charter says that the position must be offered to the other candidates in the last election, according to the number of votes gathered.  Since she ran unopposed, the city council shall, within thirty days following the vacancy, elect a suitable voter from the city to serve the balance of the term.
In the case of the councilor at-large, that rule applies the same way among the candidates who also ran for that position in the last election.  It appears to be the case that Richard Russell received sufficient votes as a candidate for Councilor at-Large to meet the "next highest" with a total that is "30% or more" of the total vote cast in the City Election.  This appears to comply with section 3.9(a) to qualify Mr. Russell to fill the at-Large position to be vacated by Councilor Payano.
There's a glitch to this; if Payano leaves by June 3, 2023, Russell goes in but, if he waits until after June 3, 2023, to resign, the city council will ask for volunteers in the community willing to fill in until January 2024.
The fact that they want to stay put without the benefit of the $15,000 stipend tells you that they only want to continue having control in the city.
In my opinion, Councilor Payano and Councilor Reyes should resign their respective City Council positions to devote full-time efforts and abilities as elected Senator and State Representative, respectively.  An attempt to serve as a City Councilor and State Representative simultaneously will fail to provide their constituents with effective, meaningful, and competent representation to the electorate.
Welcome, Councilor at-large Richard Russell!
Monkey business at LPS
James Miele, a safety officer at Lawrence High School retired recently.  Mr. Miele has been complaining about school violence and the lack of safety officers for a long time.  Finally, he decided to resign and retire.
Retirees used to collect upon retirement the longevity and sick days they were entitled to.  It was at that time that he found out that they weren't going to get the sick time buy-out because it was taken out of their union contract.  Now, the million-dollar question is who took this article out?  It was taken out of the contract negotiated in 2014 but not signed until 2017.
Now, James Miele has filed a civil lawsuit against the City of Lawrence Public Schools.  Unfortunate that this superintendent feels as though she can treat some employees differently from others."
The abortion issue
On Wednesday, September 14, The Boston Globe published an article entitled Crisis pregnancy centers are on the defensive but they're pushing back, by Stephanie Ebbert, detailing the cases of violence taking place in several cities against pro-life clinics.
A newly formed coalition of faith-based crisis pregnancy centers, backed by the Massachusetts Family Institute, warned the attorney general Monday that any sanctions taken against them would be unconstitutional.
Next week, I plan to write a piece on how this issue affects us here in Massachusetts, along with the question appearing on the November ballot and the difference between an abortion clinic and a pregnancy center.