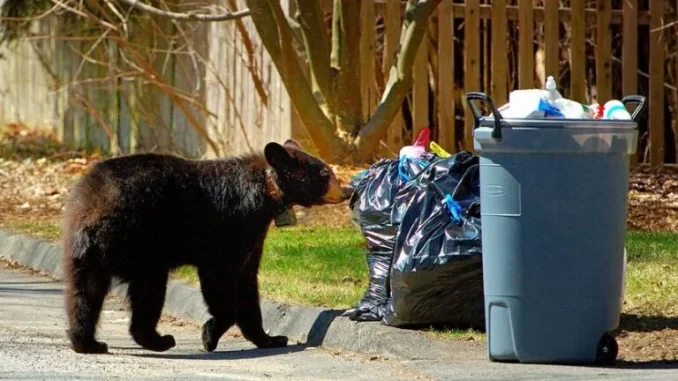 Bear invasion? They, Us, Who?
By Audy Ramírez
These past few weeks have been a bit hectic in some parts of our beloved Merrimack Valley area. This intensity is due to a very interesting and no less unusual visit to our city by characters who are not necessarily very popular. I am referring to the already famous black bear visitors.
Until now, and according to reports from local institutions responsible for the care of our fauna and wild animals, three cases have been reported: Tewksbury, Billerica and the City of Lowell. According to experts in the field, such visits are extremely rare to see in this area, so unpredictably and continuously.
"It's not normal in that area, and even more so, the type of bear that is moving through those towns," says David Wattles, an agent with the Massachusetts Division of Fisheries and Wildlife, the government agency responsible for the conservation and protection of wildlife. wild in our area.
According to the information presented in an article published on Monday, July 11, 2022, by reporter Nathalie Pozo, on the WCVB 5 (ABC) network website entitled 'It's not normal in that area: Bear was seen in Lowell, Massachusetts', the community was somewhat concerned. However, it is important to emphasize the messages from the relevant authorities, which indicate that these animals are not necessarily violent, as long as they are treated with respect and understanding and never show attitudes that they can understand being attacked.
According to the aforementioned article by reporter Pozo, the way Mrs. Tricia Foster, a resident of a neighborhood in the city of Tewksbury, acted so excellently that she decided to publish it.
Mrs. Foster, who usually receives wild animals in the backyard of her house, seeing the bear walking in her yard simply left him alone to eat what he liked from the things she had found.
"It's fantastic! Let's just remember that they are wild animals," Mrs. Foster said. And that is the positive message that this episode leaves us. Mrs. Tricia Foster's reaction should make us all reflect as a species.
We live on a planet where globalization and the entire global economic and political system that we have all contributed to its existence and implementation is bearing some of its fruits. The global village that is already being talked about so much has reduced time and space.
The catastrophes that occur in places as far away as China directly affect us who live in this part of the planet.
Greenhouse gas emissions and their effects on climate change, the reduction of the immense glaciers in the North and South Poles and their effects on the increase in water levels in our seas, ruthless deforestation, the effects of the mining industries and the damage caused to the subsoil, sudden change in temperatures around the world and a long list of etceteras.
In short, an indication of the global environmental disaster in which we are immersed at the moment.
And it is that not only the human being is a direct victim of this catastrophe. Other species are also, perhaps twice, since they are not responsible, but rather, victims. The black bears that are leaving their natural habitat visiting places outside their lifestyles, such as cities, is not a "casual" matter, it is rather a clear sign of how badly we have behaved as a species, showing very limited interest in caring our great common home: Our Planet Earth.
All species are united by something in common: Survival. Just as we need water to drink and live daily, just as we need food, clean air, hygiene in general, just as we need these resources for our daily lives, in the same way other species need them for their survival.
Bears, not having the necessary resources to eat in their daily environment, have to go out looking, as it is known that it is a species that needs to eat all the calories necessary to survive the harsh winters that we live in this part of the world. They do that by eating.
Nature has clear lines for all its members, and animals are a fundamental part of this whole process. It is important to emphasize the honorable performance of a lady like Tricia Foster. That same example of humanity and solidarity should be copied by all of us as members of this global society.
For their part, governments, mainly local ones, must create true social policies whose main objective is respect and love for the environment. This is our common home and we have the duty and responsibility to take care of it and value it to the highest possible level.