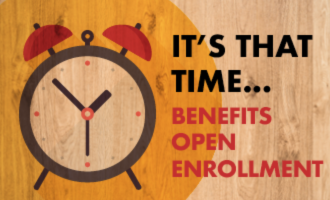 The Greater Lawrence Community Action Council, Inc. is offering extended customer service hours to help residents sign up for health and dental insurance.
Open enrollment for plans offered through the Massachusetts Health Connector runs from Nov. 1, 2020 through Jan. 23, 2021. This is the time of year when anyone without health insurance can sign up for coverage, and when existing Health Connector members can shop for the plan that best fits their needs.
"Especially during this time of uncertainty, whether you have lost health insurance or are looking for a new plan, now is the time to get help from one of our knowledgeable navigators,'' said Evelyn Friedman, GLCAC's executive director. "Our staff is here to help families find a quality, affordable plan.''
GLCAC's Navigator program will be open from 8:30 a.m. to 6 p.m. Monday through Friday during the open enrollment period. Staff will be working primarily with clients on the phone and email.
The Navigator program can be reached at 978-620-4784 or by email at kmoreta@glcac.org.
GLCAC is one of 18 Navigator organizations selected by the Massachusetts Health Connector to provide insurance enrollment assistance to residents and one of 10 with newly expanded capacity to provide additional hours during the COVID-19 pandemic.
Navigators traditionally provide direct, in-person assistance to residents in their communities who need help accessing Health Connector coverage. As the Health Connector enters open enrollment for 2021, many Navigators will be providing virtual assistance to supplement more limited in-person help due to COVID-19.
"Having access to knowledgeable, experienced help is more important than ever for people who need Health Connector coverage going into 2021," said Louis Gutierrez, the executive director of the Massachusetts Health Connector. "Our Navigators have substantial impact, helping thousands of Health Connector members and new applicants every year, and their services are all the more necessary amid this year's pandemic challenge. They are here to deliver quality, affordable health coverage to the people they serve."
During Open Enrollment, anyone without health insurance can enroll into coverage for 2021. This includes people who may have lost their job and work-based health insurance in 2020 and have been without coverage. Additionally, people who may have enrolled in COBRA coverage after losing a job this year can apply for coverage and find out if they qualify for subsidized coverage through the Health Connector, which through the ConnectorCare program provides plans with reduced premiums and co-pays, and no deductibles – and will likely be far more affordable than COBRA plans.
By working with a GLCAC Navigator, Health Connector members and applicants are able to tap into a broad range of help, including completing an application, guidance on plan selection, providing documentation as necessary, and help throughout the year when members have questions about their coverage or Health Connector account. These services help people get into coverage and help make sure they stay covered, and Navigators provide these services in a range of languages and in ways designed to support the diverse populations of the Commonwealth.
GLCAC is a multi-faceted social services agency that assists nearly 33,000 individuals each year through a range of programs including early childhood education, fuel assistance, WIC nutrition assistance, immigration services, lead poisoning prevention, child abuse prevention, English-language lessons, and consumer protection.