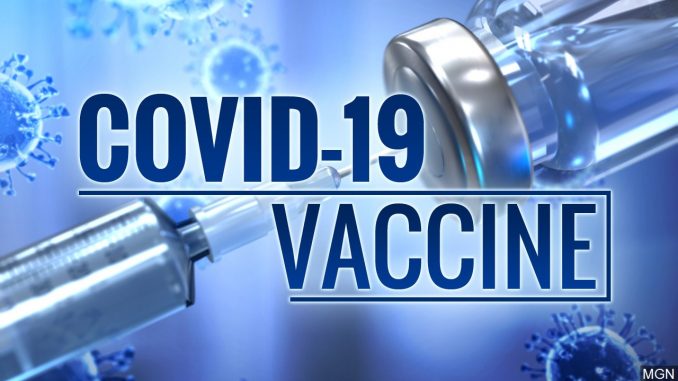 Kick off the New Year with an
updated COVID-19 booster and $75 gift card
Free Family-Friendly Vaccination Clinics Scheduled in Lawrence
BOSTON (Jan. 20, 2023) – The Massachusetts Department of Public Health (DPH) has extended its $75 gift card offer through March 31 for Massachusetts residents who get a COVID-19 vaccination or booster at participating "Get Boosted" vaccination clinics in Lawrence. The clinics offer first and second doses of the vaccine as well as the updated bivalent COVID-19 booster, which is approved for everyone ages 6 months and older.
Staying up to date on vaccines, including boosters, is the most effective way to prevent serious illness from COVID-19.  Commonwealth residents who get vaccinated or boosted against COVID-19 at any of the designated clinics can receive a $75 gift card to a local retailer for each dose administered, while supplies last.
DPH is working with local partners, including Lawrence Senior Center (The Center) and Greater Lawrence Community Action Council (GLCAC), to make the COVID shots accessible to as many people as possible.  To find a clinic offering the $75 gift card near you, go to Mass.gov/GetBoosted.  No ID or proof of health insurance is required.
In October 2022, DPH launched the Get Boosted campaign as part of its Vaccine Equity Initiative to increase vaccination rates, with a focus on boosters. Massachusetts is a national leader in COVID-19 vaccination; according to the CDC, 93% of the state's population age 6 months and older has received at least one dose, compared with 81% nationally. Some 64% of fully vaccinated individuals in Massachusetts have had a booster.
"We'd like to see as many people vaccinated as possible, so we are offering these community-based COVID vaccination clinics – including a $75 gift card incentive at select locations – to make it easier for people to protect themselves and those around them," said Massachusetts Public Health Commissioner Margret Cooke.  "These boosters provide the best protection against the Omicron subvariants, which are currently the most prevalent strains of COVID-19 in Massachusetts. The vaccine and boosters are proven to be safe and effective for adults and children. If you've been thinking about getting the vaccine, now is the time."
Learn more about the COVID-19 vaccination clinics offering incentives, and find a clinic near you at Mass.gov/GetBoosted.