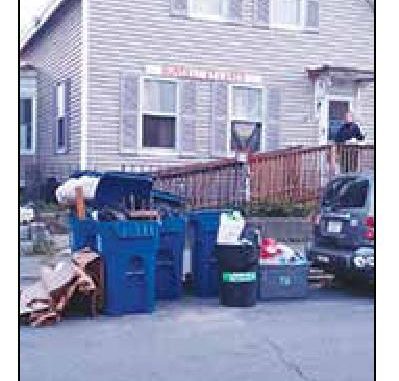 Laplante: Fines must be issued to Republic 
Lawrence City Council President Marc Laplante (District F) has urged Mayor Brian A. De Peña to take assertive action against Republic Services – the city's trash hauler.  In a late afternoon meeting with the Mayor, the Council President expressed residents' frustration with Republic, even after the mayor provided Republic a grace period to improve operations.
"If fines are what it takes to get them to do their job, then fines must be issued. The city has paid our bills on time but the company has failed to honor their contract. We've given them a second chance. Maybe it's time to find an alternative trash hauler."
"We can't continue like this," added Laplante. "We are entering the season when leaves and yard waste will be stacked up unless the Republic honors their contract. Residents rightfully expect their yard waste to be picked up weekly. Once again, Republic has fallen behind and failed us."
In late September, Mayor De Peña worked with Republic to give them a week's time to get caught up.  Republic caught up, but delays have resurfaced within the past week.
Republic Industries recently acquired JRM Industries and now has the city's waste hauler contract. The budget is $3.9m annually for Lawrence's trash pickup.