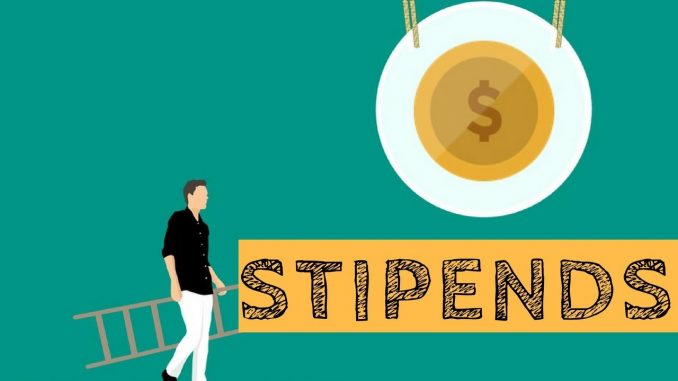 What are stipends and how they are issued?
By Dalia Diaz
For several years, we have been hearing about low salaries for city employees and how others have been receiving large raises.  There has never been any explanation other than the fact that some are unionized, others are not and there's no one fighting for them.
There's a long list of resignations that have taken place in the last three years demonstrating that salary was the main complaint and they moved on to better jobs.  For example, in 2020, there were 23 resignations; in 2021, it went up to 46; and in 2022, there were 61, for a total of 131 in three years.  From the police department to the library and the department of public works, everyone aims for better monies to survive and truth be told, some were ridiculously low.
When Mayor Brian De Peña suggested increasing salaries, residents were afraid that property taxes, among other costs, would go up.  "We keep losing good people because of this," said Mayor De Peña.  "And the people we are losing are mostly professionals like several engineers who have gone to nearby municipalities," he concluded.
The mayor insisted that we must be concerned, first of all in having the city running properly with conscientious employees who really care for it and are qualified for the job.
First, he contracted the services of the Edward J. Collins Center for Public Management at UMass, Boston (Collins Center).  The report came back with lots of information about surrounding cities and towns and how the current economy has affected them.  Then, they compared their jobs and salaries to what we presently have with a "Recommended Minimum Annual Salary" and a "Recommended Maximum Salary" as a beginning suggestion.  That included ALL city employees in ALL departments and many of them were underpaid.
The Collins Center's Market Salary Survey included the following municipalities: Andover, Billerica, Chelmsford, Dracut, Haverhill, Lowell, Lynn, Methuen, North Andover, and Tewksbury, it was obvious that comparing Lawrence to those cities is unfair; it was, nevertheless, taken in consideration
The mayor began assigning an Annual Stipend to several city employees and last June, the City Council approved the increase on those positions in the city budget (posted online) and the new salaries began in July.
For clarification purposes, there is a student intern working at the Mayor's Office but he works a few hours in the afternoon or evenings and gets compensated hourly.
Beginning in 2023, there are no stipends assigned by the mayor's office.
How stipends should work
Stipends assigned by one source of authority will be plagued by corruption.  The Rivera Administration used union vs. non-union affiliation as a basis to determine salary worth and value but only to reward political allies and friends while attacking union members (killing two birds with one stone).
Rivera's actions were unlawful. However, the cover of insincere union support coupled with a lack of retort from those attacked resulted in fraud, no-show employees, pay-to-play policies, and a lack of productivity.
All those things are what plague political positions from Federal to Municipal Employment.  Corruption will inevitably follow and flow from the use of stipends to cure salary disparities – unfortunately, it is the beginning of something I had hoped the De Peña Administration might denounce.
But, as they say, "What could possibly go wrong?"  Salary/Stipend corruption might be curbed with independent oversight.  For example, All stipends should be submitted to the City Council as "budgetary items" and only those approved by the Council should be implemented.
There should also be a review of all stipends.  Ideally, there should be a system semi-annually or annually or as part of the budget approval process to determine if the stipend is effective (if it is achieving the intended result, such as production or public service) and if the stipend is needed to continue with standard review metrics.
Another way to implement stipends is to present them as "Ordinance Amendments" to the position they are intended to supplement.  This would require review and approval by the City Council and budgetary amendments – both of which would be open for public review and inquiry.
The danger of not engaging both a "public review" and an open vote of independently elected representatives subjects them to credible criticism and political attack – if not to question their lawful existence such as nepotism and extortion.
In short, a stipend without oversight is corrupt.
Remember, government service is an "earned privilege" not a "free-for-all".