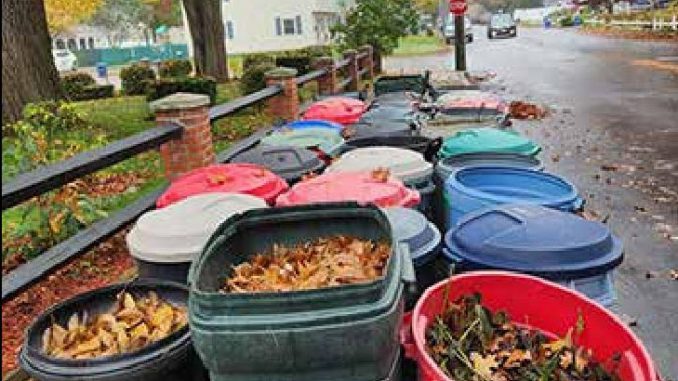 Lawrence Leaders Comment on Republic Services
Trash hauler delays are now entering the 6th week
Mayor Brian A. De Peña has authorized the Lawrence Department of Public Works (DPW) to pick up yard waste and public-school municipal waste. The Mayor also directed the DPW to track the days and locations that Republic Services, the city's trash hauler, has failed to pick up trash, recycling, and yard waste. The city is requesting Republic Services to pay the penalties for not honoring the trash contract.
"We have sent official notices to Republic notifying them of what we all know – we are doing their work and are paying overtime to DPW workers to do the work they are contractually obligated to do," said Mayor De Peña. "They have failed Lawrence residents, and all we get are excuses. They now owe the City of Lawrence money for the extra work our DPW is doing and for not meeting the pick-up timelines in the contract."
Republic Services acquired Lawrence's trash hauler, JRM, and on September 1, 2022, took over the JRM contract with the city. The contract requires Republic Services to pick up trash, recyclables weekly, and yard waste, depending on the season. The city is paying $3.9 million annually for this service.
"Residents are frustrated, and I join them. It's outrageous that a sophisticated, publicly traded $42 billion company in Scottsdale, Arizona, cannot meet its obligation to Lawrence's 90k residents. They have plenty of money and resources to solve the problem and don't care about us", said City Council President, Marc Laplante (District F). "Mayor De Peña has requested me to schedule a special City Council meeting on November 2 to hear residents' concerns, provide as much information as possible to the public, and go into executive session to discuss a response strategy. Our City Attorney is reviewing the contract and our options, for instance, the details of this matter remain confidential until further notice," added the Council President.
The mayor advises residents to leave their trash, recycling, and yard waste as scheduled in the calendar at the curb. If your trash, recycling, and/or yard waste is not picked up on the day they are expected to be picked up, please get in touch with DPW at 978-620-3090 or Recycling at 978-620-3311. You can also email us at OfficeOfTheMayor@cityoflawrence.com with your name, address, phone number, and what was not picked up.