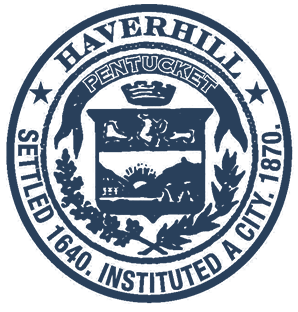 Mayor Announces Opening Of Youth Grant Application Period
$750,000 Available To Support Haverhill Youth, Provide Mental Health Services, Substance Counseling
The city is accepting applications from Haverhill parents, community-based organizations, civic groups, educations providers and businesses for a second year of Youth Activities & Mental Health grants, Mayor James J. Fiorentini announced.
The program, funded primarily with federal American Rescue Plan Act funds (ARPA), has been budgeted at $750,000 this year, including $500,000 for youth programming and support, and $250,000 for direct mental health services and substance abuse counseling for youth.
The city encourages applications that will serve disadvantaged youth who traditionally lack access to activities and services due to economic barriers. Participation fees, uniforms, equipment, summer camps and other expenses such as transportation are among eligible expenses.
The online application portal including rules and instructions as well as a Power Point Presentation on last year's program can be found on the city of Haverhill website or by visiting https://www.cityofhaverhill.com/news_detail_T30_R81.php. There are separate applications for individuals (called "beneficiaries") and nonprofits and other groups (called "subrecipients").
The Mayor's Office also created a customer service email address (youthgranthelp@cityofhaverhill.com) and phone number (978-241-7375 x3717) for anyone with questions or who needs help completing the application. The customer service resources are being managed by Anser Consulting, which is helping the city administer this year's grant program. Paper applications are available at the Mayor's Office for anyone who does not have access to a computer.
This year's program opened March 1 and the deadline to apply is April 14 at 3 p.m.
Mayor Fiorentini has formed a committee of residents, school and city officials, city councilors, and public health and youth programming professionals to review applications and make funding recommendations. Decisions can be expected in late May to early June with checks going out mid to late June.
Last year, the city distributed $500,000 to 36 recipients out of more than 60 applicants. Awards ranged from a low of $500 to $2,5000 for low-income children and teens to attend summer camps to $30,000 for the local YMCA and $50,000 for a school program that provides student mentoring and job training. The full list of last year's grant recipients can be found on the city website in the 2022 Youth Grant overview presentation.
Mayor Fiorentini intends to provide a minimum of $250,000 for direct mental health and substance abuse counseling for Haverhill youth and encourages any organizations or programs that provides those services to apply for funding.
A sampling of applications funded last year included:
Youth Development: Academic learning, camperships, violence intervention initiatives, 3-D printing, and design thinking
Mental health and substance abuse: Direct counseling providers
Career Development: System-wide career awareness and career development programs, an initiative that connected youth to local companies, city government, and cultural programs
Education: Partnerships between the Haverhill Public Schools and community-based sports programs to link sports with the importance of academic skills development
Music & Arts: Music production, voice training, and painting projects tied to downtown beautification.
Applicants will be required to identify a negative impact the pandemic has created for the youth, and how the proposed activity will reasonably and proportionally respond to that impact.
Purchases, such as sports equipment, classroom and educational supplies, art supplies, and safety clothing, are allowed to the degree that these investments are required for the activity outlined in the grant application, or making them available to children in families who, for economic reasons, could not normally take advantage of the activity.