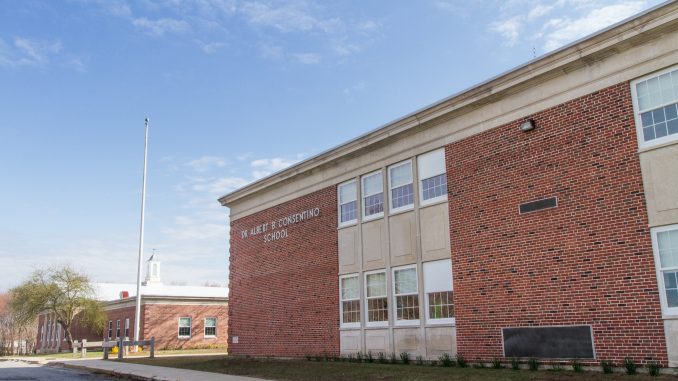 For Latinos to advance, Haverhill needs better representation
By Dalia Díaz
The City of Haverhill is readying for the construction of a new Consentino School.  There have been all kinds of preparations to make the public aware that on June 6 they will hold a special election for a debt exclusion.
In Massachusetts, through a law known as Proposition 2 ½ property taxes can only be increased by 2 ½ percent per year.  A debt exclusion is a way for taxpayers to a temporary tax increase and if it doesn't pass, then the school will be paid with the city's operating budget.  The operating budget is financed with our yearly tax increases.  If the debt exclusion passes, any taxes raised to pay for the Consentino School will be temporary.
Voting YES is also the most responsible way to maintain the financial flexibility to invest in other critical city services like first responders, infrastructure, teachers, municipal employees, and all Haverhill schools.
All that information was taken from their website www.yesforconsentino.com and it seems that this group simply wants to raise taxes.  I later found out that Mayor James Fiorentini has said that the city has the funds to pay for it and there's no need for this override, especially after they had the biggest tax increase in recent years.
On March 15, they had a meeting, of all places at The Barking Dog Ale House instead of a school or the public library.  I spoke to a few people who were there and the impression they left me with was quite negative.
First of all, they had suggested doing the website, flyers, or any information for the community in English and Spanish and the leaders in charge refused.  Finally, they decided to print 3,000 flyers in English and only 1,000 in Spanish instead of bilingual, back to back, and the website only in English.
An uncomfortable feeling started creeping up on me when the phrase "super voters" was mentioned.  That's the way they refer to the side of Haverhill where more people tend to vote than in the Consentino School area, where Latinos live because it is assumed that they don't vote.
I decided to search further and found an article published by WHAV.net on November 18, 2019, about why the top vote-getter was not appointed as city council president as it has been the tradition for the past 50 years.  City Councilor Joseph Bevilacqua received 6,029 votes—the only Council candidate to break the 6,000-vote mark.
There were some mean and nasty things said in that article and when Bevilacqua asked a question of each councilor with whom he spoke. "Don't you respect the voters, and they said, 'it's not about the voters, it's about us. We make the decision and, in two years, they'll forget all about this."
Joe Bevilacqua has the reputation of wanting to work with the Latino community while the rest of the council represents special interests. The Latino community in Haverhill is growing and Joe wants to highlight their image.  With that in mind, he nominated Eduardo Crespo of Hispanic Market Solutions and he will be receiving an award in May.
I think the Latinos of Haverhill are in the same situation Lawrencians were 30 years ago when Ana Levy contacted the Justice Department and things began to change.  Through the years, she has maintained a good relationship with them and whenever there is a problem, she consults with them.  Even during Election Day, their representatives come and supervise potential problems.
I spoke to Ana and she will be more than happy to bring her expertise to groups who may want to learn how to achieve success in Haverhill.