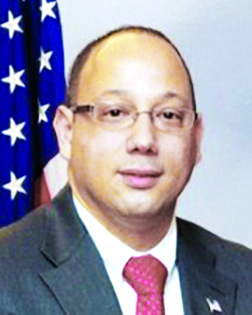 BOSTON – A newly published report by Attorney General Maura Healey's Office has highlighted the urgent need for the passage of legislation filed by State Representative Frank A. Moran (D – Lawrence) to protect residential ratepayer customers from predatory sales practices conducted by competitive electric supply companies in Massachusetts.
The findings of this report concludes that residents who enroll in contracts with these electric supply companies continue to overpay for electricity by tens of millions of dollars each year – with approximately 450,000 individual residential customers losing $173 million in the past two years as a result of such sales tactics.
The attorney general's report, the third of such conducted within the competitive electric supply industry, has shown that this issue continues to worsen without regulatory oversight from the Commonwealth of Massachusetts. In fact, this issue has continued to be exacerbated within low-income communities and communities of color – such as the City of Lawrence.
State Representative Frank A. Moran (D – Lawrence) filed House Docket 1614, An Act relative to electric ratepayer protections in coordination with Senator Brendan P. Crighton (D – Lynn) and Attorney General Maura Healey to protect residential electric customers from predatory sales practices.
"The competitive supply industry in Massachusetts has been able to take advantage of our most vulnerable residents for far too long," said Representative Moran. "My hometown of Lawrence has been one of the most adversely impacted communities as a result of these predatory and discriminatory sale practices. The findings of this report show the urgent need for the passage of this legislation to provide much needed financial protections and relief to consumers who have unjustly been taken advantage of."
"Our report shows that these companies continue to drain millions from communities across our state, and worse, our most vulnerable neighbors are being hit hardest in the midst of a deadly pandemic," Attorney General Healey said. "We've heard far too many stories of these companies going door-to-door and calling residents over and over with false promises of cheaper electricity bills, only to stick customers with a higher rate and a contract they can't get out of. It's time to pass legislation to protect our residents from these inflated prices and put an end to this deception."
"This report details the dishonest marketing and unfair contracts being used by competitive electric suppliers to take advantage of low-income ratepayers in Gateway Cities like Lynn," said Senator Crighton. "The legislation that I filed in partnership with Attorney General Healey and Representative Moran would put an end to these deceptive practices employed by these companies to prey on low-income consumers and those with limited English proficiency."
A legislative hearing will be held for this bill in the coming months.