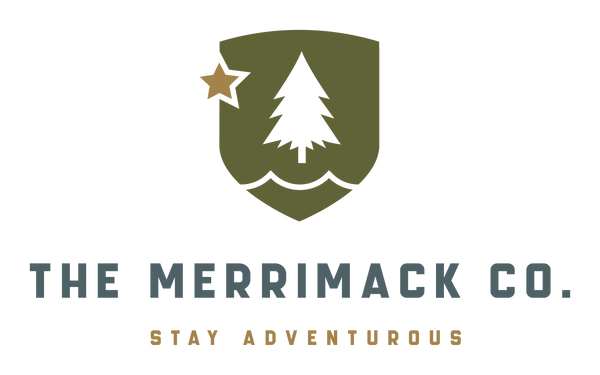 The Merrimack Company está poniendo de su parte a favor del medio ambiente
Por Susan D. Díaz
A menudo he soñado con subirme a una casa rodante y viajar por el país durante un tiempo. Pienso en todo lo que vería y experimentaría.
Un nativo de Methuen tuvo la oportunidad de hacer eso y lo que trajo consigo fue una experiencia que lo inspiraría a fundar The Merrimack Company.
Ken Michienzi pasó los primeros 28 años de su vida creciendo en Methuen, asistiendo a la Escuela Vocacional Greater Lawrence y se graduó de Emerson College.
Mientras trabajaba para la Escuela de Estudios de Campo, su interés creció en la investigación y los problemas ambientales. Si bien pasarían algunos años antes de que sus intereses se hicieran realidad, Ken pasó muchos años en el mundo empresarial trabajando para grandes empresas como Apple, Tesla y Sofi.
Sin embargo, fue esa experiencia de un año en vehículos recreativos la que lo llevó a sus raíces, donde The Merrimack Company se haría realidad.
Ken Michienzi es el fundador y director ejecutivo de The Merrimack Company, que ofrece ropa y accesorios sostenibles, ecológicos y de alta calidad que se adaptan perfectamente a cualquier aventura.
¿Qué es exactamente la ropa y los complementos medioambientalmente sostenibles? Este ha sido un concepto nuevo para mí. Estos artículos están fabricados con materiales que se han producido de forma respetuosa con el medio ambiente. Los materiales utilizados son biodegradables, orgánicos o reciclados.
The Merrimack Company es una marca de ropa de estilo de vida con conciencia ecológica a orillas del Río Merrimack.
Hogar de la Revolución Industrial y la industria de la moda en los Estados Unidos, el Río Merrimack estuvo contaminado por malas prácticas ambientales en la década de 1840, cuando fábricas textiles se alineaban en sus orillas. En una reseña a esa historia, The Merrimack Company trae la moda sostenible de vuelta al Valle del Río Merrimack. La marca tiene su sede en un taller reformado que funciona con fuentes de energía renovables.
La empresa se basa en tres pilares: comunidad, naturaleza y aventura con la misión de mejorar constantemente nuestras comunidades, actuar de manera más responsable con la naturaleza y alentar a todos a vivir la vida con un espíritu aventurero.
Por supuesto, veo ropa para actividades al aire libre y la palabra "Aventura" y me pregunto si él quiere decir que todos deberíamos salir más a caminar.  Esa no soy yo.
Pero no es eso lo que me intrigó aún más. Hablar con Ken se trata de salir y ver todo lo que nos rodea, los molinos, la historia, los grandes campos y ríos, un simple paseo por un museo. ¡¡Eso me llamó la atención!!
Merrimack Valley es rico en historia y recursos y debemos aceptarlos y protegerlos. Es por eso que The Merrimack Company es un miembro orgulloso de 1% para el Planeta (1% for the Planet), que asume la responsabilidad de la salud de nuestro planeta al donar el 1% de las ventas anuales a organizaciones ambientales sin fines de lucro, incluido el Clean River Project, que apoya los esfuerzos de conservación del Río Merrimack. y crear un cambio positivo en nuestra comunidad.
Animo a todos a visitar su tienda en Mill No. 5, 250 Jackson Street, 4th Floor en Lowell, MA, o verla en línea en The Merrimack Company.