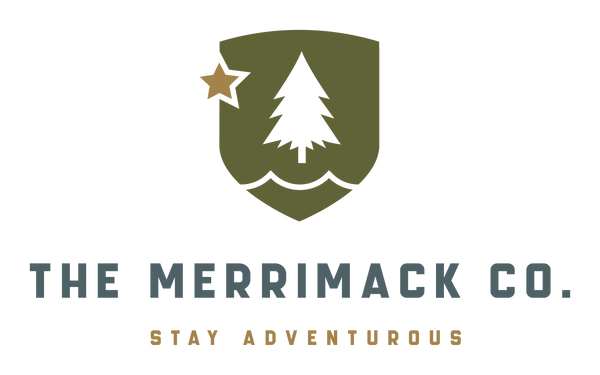 The Merrimack Company is doing its part for the environment
By Susan D. Díaz
I've often dreamt about getting in an RV and just traveling around the country for a while.  I think about all I would see and experience.
One Methuen native had the chance to do that and what he brought back with him was an experience that would inspire him to start The Merrimack Company
Ken Michienzi spent the first 28 years of his life growing up in Methuen, attending Greater Lawrence Vocational School, and is a graduate of Emerson College.
While working for The School for Field Studies his interest grew in environmental research and issues.  While it would be a few years before his interests would become a reality, Ken spent many years in the corporate world working for large companies like Apple, Tesla, and Sofi.
Yet it was that year-long RV experience that brought him home to his roots where The Merrimack Company would become a reality.
Ken Michienzi is the founder and CEO of The Merrimack Company, which provides high-quality, eco-friendly, and sustainable apparel and accessories perfectly suited for any adventure.
What exactly is environmentally sustainable clothing and accessories?  This has been a new concept for me.  These items are manufactured from materials that have been produced in an environmentally friendly manner.  Materials used are biodegradable, organic, or recycled.
The Merrimack Company is an eco-conscious lifestyle apparel brand on the banks of the Merrimack River.
Home to the Industrial Revolution and the fashion industry in the United States, the Merrimack River was polluted by poor environmental practices in the 1840s when textile mills lined its banks. In a nod to that history, The Merrimack Company brings sustainable fashion back to the Merrimack River Valley. The brand is headquartered in a converted mill building powered by renewable energy sources.
The company is rooted in three pillars: community, nature, and adventure with a mission to constantly improve our communities, act more responsibly towards nature, and to encourage all to live life with an adventurous spirit.
Of course, I see outdoor apparel and the word "Adventure" and I think "Does he mean we should all go out hiking more?  That's not me."
That's not what it is though and that's what intrigued me even more.  Speaking with Ken it's about getting out and seeing all that's around us, the mills, the history, large fields and rivers, a simple walk through a museum.  Now that caught my eye!!
Merrimack Valley is rich in history and resources and we need to embrace it and protect these resources.  That is why The Merrimack Company is a proud member of the 1% for the Planet, taking responsibility for the health of our planet by donating 1% of annual sales to environmental nonprofits, including the Clean River Project, supporting conservation efforts for the Merrimack River and creating positive change in our community.
I encourage everyone to visit his store at Mill No. 5, 250 Jackson Street, 4th Floor in Lowell, MA, or view online at The Merrimack Company