The homeless problem; bigger than you think.  One man's effort to alleviate it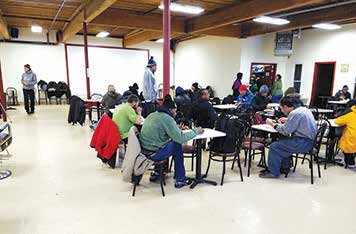 By Dalia Diaz
The homeless population issue is something we want someone to end and not to be seen anymore. Impossible!
We tend to paint people in need of a home, sleeping anywhere they can with the same brush but there are many reasons for a person or a family to fall into hard times. They are not all drug addicts and many victims of home fires have ended up living under bridges. Families have had their children taken away by the Department of Children and Families (DCF) and placed in foster homes until the family can be settled in a new residence.
We don't hear those stories and we turn a deaf ear to the plight of the homeless except to have them disappear.
Housing is the biggest crisis in this city yet, the rule to judge if a person is "homeless" is very stringent. Just because they hang around at McDonald's or enter local stores just to keep warm, doesn't qualify them as such. If a person doesn't have a home or a job, but sleeps in a shelter at night, or on the sofa at a friend's house, or someone's basement, they are not considered homeless. Only those sleeping on park benches or made up tents fall into that category.
On January 2, 2018, House of Mercy opened its doors at 85 Bay State Road, Lawrence to people living on the tents across the street by the river.
As Dianita Estrella wrote on their Facebook page, "House of Mercy is a drop-in Christian center established in Lawrence, MA to offer services to individuals who need a helping hand. We act as a relief to the daily struggles that many of us face in our daily lives. We offer a variety of services to help struggling individuals to reintegrate into society with dignity and respect. We look forward to serving our community and making a difference in many people's lives."
Roger Farah took it upon himself to do something about it. He owns the building where the center is located and invested his own money renovating the space, building a kitchen, bathrooms, laundry room, offices and an entire crew of volunteers, mostly members of his church. The place is ample, clean with bright lighting. As word spread, members of different churches have joined forces to help out in any possible way. Some volunteers come from a church in New Hampshire that has been doing similar work there.
They have a room full of clothing donated by members of the different churches represented by the volunteers and the kitchen serves breakfast and lunch daily, also donated. Anyone interested in contributing with breakfast or lunch during the week of January 22-27 should contact Dianita Estrella at 917-524-6056 or 978-655-8141.
Volunteers at House of Mercy take care of them providing counseling, employment and housing search and above all treating with humanity. At the end of the day, they offer a non-denominational religious service reading from the Bible and giving them hope.
Many of them do sleep in shelters at night so they are not part of the statistics and have a harder time getting ahead. The heart-breaker is that under the blue tarp by the river sleeps a young woman five months pregnant. She attends a clinic where she received medical supervision but she is aware that DCF will take her baby away once it is born.
The problem is huge and nobody seems to have solutions but putting band aids.