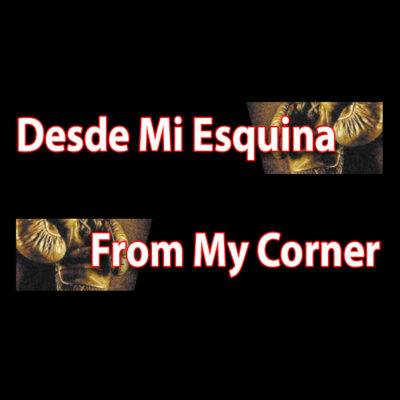 Back to school
Here we go again! Another school year and no one is talking about last year's pending controversies.  Nobody's answering questions from the superintendent's office, unexplained abuses continue and parents remain on cloud nine when it comes to their children's education.
Before you start screaming because I don't mention specific examples, everyone knows I'm not like that.  My big fault is that I mention precise names, places, situations, and dates.
In the first place, I have been requesting information on different issues from the school superintendent's office and have yet to comply with anything.  Right now, I would like to know how many job openings they have for teaching positions across the school system because I've heard there are many, and judging that they need about 100 paraprofessionals, it is to be expected that teachers are leaving as well.
They are still refusing to give teacher aides a reasonable living wage, that's why they are leaving and nobody knows how many that will not be coming back if they don't have a solid contract before school starts.  This is going to be a huge mess because they will be extremely understaffed – more than last year!
And as expected, the students are the only ones getting hurt.
While we had 2 million people enter the border illegally because they appreciate the freedom and success of the United States, our schools, instead of teaching the normal subjects, are focusing on racial differences, gender identity, and only the negative aspects of this country.
When you send your children to school you should be confident that he or she will come home smarter, not just indoctrinated.
But, it doesn't have to be that way, only if parents do their part.  Their voices should be the strongest complaining about this new trend in pedagogy.  Parents have more power than they can imagine but they don't use it.  In other places where they have done so, things have changed.
Elections are also here
As you all know, Rumbo doesn't endorse candidates for office but, as a free, independent resident of Lawrence, cannot allow another election period to go by without expressing my disgust at politicians that make a mockery of something as precious as our votes.
Marcos Devers
The worst culprit in the bunch is State Representative Marcos Devers.  If people only took the time to look at his page at the State House, they will see that this man is collecting a salary and doing absolutely nothing for the City of Lawrence.
It isn't difficult to check; you will see that the only entry is An Act making Presidential election days and midterm election days legal holidays. That was presented as Bill HD4377 on 7/22/21 and it was referred to the Committee on House Rules on 8/2/21 where it will probably die.  By the way, he was not the Sponsor, only the Presenter.  Furthermore, he has not sponsored anything at all, probably in years because I check often.
There is a long list of bills that have been Co-Sponsored by him, which means that someone else did the work, investigated the issue put it in writing and sponsored it. Then, they ask for support from other legislators and Marcos is always willing to raise his hand in agreement.  That's all he does.
This man is a farce as a politician.  He then appears at photo ops and takes credit for what others have worked on.  Notice that he always talks in the plural ("We, the legislators") because he can never say "I did…" or "I fought for…"  He is so deceitful that he cannot put together a simple speech in either language because he knows that he'd be lying if he alleges that he has done anything.
The sad part about it is that people will vote him in because they don't bother to find out who the candidates are and whether or not they deserve the benefit of their votes.  But, keep in mind that he spends his days at his business and attends meetings at the State House only when he is required to take a vote and leaves right after that.
Pavel Payano
There was a time when I thought Pavel was the shining star that would save Lawrence; yes that was when he was growing up and started getting involved in the School Committee.
Once he got to the City Council, his attendance has been atrocious at regular meetings as well as Committee meetings.  His arguments, and sometimes his votes on issues, made me think that he was protecting the interests of the administration over the city.
Pavel is protected by his law degree as a shield that distinguishes him from the rest with an air of superiority but that's not enough.
I panic to think that Pavel will turn into another Marcos.
The only positive result coming from his election to the Senate is that Richard Russell will take his seat in the council in January.
Estela Reyes
After writing several negative articles about Estela through the years, she had the audacity of asking me to support her candidacy for State Representative.  I called that "audacity" but it was probably more like a mental slip.
She has been accumulating properties while neglecting to pay her property taxes.  Fortunately, she managed to be up-to-date on her taxes before the elections.
If Estela cannot keep her obligations straight, can we expect her to place any importance on our needs?
All I can say is to read about your candidates ask questions and think carefully before you vote because once they get there, they seem to be untouchables and we can't get rid of them.