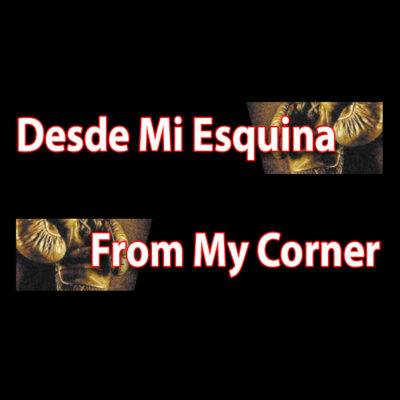 Preparing for the Circus
Yes, municipal elections are coming this September, and seems that we are getting more candidates than the norm.  Rumbo will not be publishing any lists until the deadline for filing is closed because there are always some who pull papers and never come back with their signatures in order to get on the ballot.  
Most of the residents who have taken out papers can only make me smile (sometimes angry at their ignorance) because they have no idea what it takes to be a city councilor.  Some have given themselves to the task of badmouthing the job they do because they don't know what being a legislator implies.
You can bet for sure that they have never picked up a copy of the City Charter or read any portion of it.  I have seen city councilors propose ideas for ordinances that are already on the books and they didn't know it.  That shows you that before you open your mouth, you must do your homework and research the issue.
They don't know how much time they spend discussing at their meetings authorizing handicapped parking, stop signs, interviewing candidates for city jobs, listening to community organizations asking for money, or stating their problems.  
Facebook is loaded with negative comments about councilors posing for pictures at every event accused of doing nothing.  They make the rules for all of us, they study the city budget before approval and there are many nights of negotiations passed midnight that no one is aware of.  
They don't just attend council meetings twice a month.  They must participate in 3 or 4 committees and have regular meetings several times each month for which they have to prepare, investigate when necessary, and visit places before deciding on their issues.  Very time-consuming indeed!
But people are not aware of any of that because they don't watch the city council meetings, let alone attend live at city hall.  They only see pictures on Facebook.
And this advice applies also to Haverhill candidates.
During the campaign, they make unrealistic promises that would require the approval of the rest in order to even discuss it.  Some are even using the name of the late City Councilor Nilka Alvarez-Rodríguez in order to inspire Puerto Ricans to run for office because "we need more Puerto Ricans in city government."  
That's the worst reason I've heard for running!  Of all the new candidates, there isn't one with the educational background, tenacity to fight for this city, honesty, and track record who could be compared to her, of any nationality.  This is not a beauty pageant!
A certain candidate was asked if she has ever read the City Charter.  Her response was, "I have not, but I'm young and I'm willing to learn."  To that I say, after you are elected you may find out that this is too much for you and it's too late to refuse the position.
By the way, the City Charter is a mess; it should be updated every ten years and it has not been done for more than 20.  There are discrepancies throughout because they have made changes without checking in other areas.
There's one that I must mention specifically, Germinudy Rosario, the president of Hispanic Week.  She's running for District F and listed in her campaign materials (D) meaning that she is a Democrat.  Apparently, she doesn't know that municipal elections are non-partisan.  
Also, a couple of years ago, when José Dávila was president of Hispanic Week, he mentioned that he would like to run for the city council, she told him that he would have to resign from the organization because they are a non-political group.  Where was that rule written?  Well, is she going to do that? 
A few years ago I wrote about her involvement in some questionable behavior on the board and today, she is in charge of Hispanic Week.
It's our trash!
Last week I wrote about keeping the city clean and how it is our responsibility.  A few days ago I went to Lawrence General Hospital and had to park in the lot across the street.  I was totally disgusted by the trash people leave on the ground as if they clean their cars there.  Most of all, it was the number of face masks everywhere.  
The hospital has enough trash cans around so that visitors can dispose of them upon leaving, not in the parking lot.
Schools safety
Last week, Mayor Brian DePeña visited Lawrence High School to discuss safety, accompanied by members of the city council because he said that it is a top priority for him.  He was joined by Lawrence Public Schools Superintendent and his team.
One interesting detail that is not talked about is that they encountered in a hallway a School Committee member for District B Santiago Reyes-Cruz and before the group he told them, "Don't believe them; they are not telling you the truth."