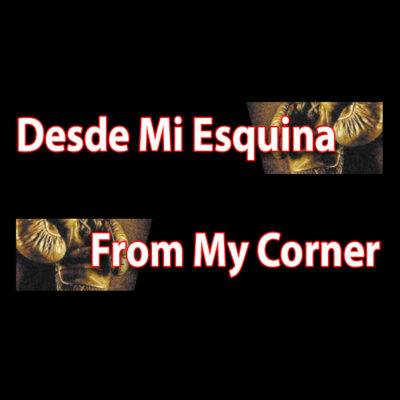 A 19-year-old man sent to Middleton Jail to die
On Saturday, October 3rd, Ramona Fabián received a call from Beverly Hospital at 8:26 in the morning.  The caller said that her son was there and wanted to talk to her and she needed to rush to his side.  By the time she arrived, Juan Pérez was dead.  She believes that he had been dead for a long time because his body was hard to the touch.
The step-mother proceeded to take some pictures while examining his body.  He had been bleeding through his nose and they were pumping blood from his mouth.  There was also what she described as a hole under his left knee, covered up with bandages.
No mother should ever have to go through that experience!
There were no answers to her questions.
Although this is not the first time things like this happened, we cannot but feel inadequate reporting it without answers or suggestions to make it better.
The ordeal began when Juan was arrested on September 25 for having stolen property (a gold chain and a ring).  His bail was set at $40 which Ramona paid and he was sent to the Middleton Jail that night.
Juan was able to speak with his mother a few times.  Ramona went to see him on Thursday and she even dropped off some food for him although she wasn't able to see him and no one would give her any information as to his whereabouts.  She tried again calling him on Friday with no results.  Then she received the Saturday call from the hospital at 8:26 AM stating that he was still alive and wanted to speak to her.
By the time she arrived at Beverly Hospital, he was deceased.
There are many discrepancies between what the family claims and the article published by The Eagle-Tribune.  Juan's step-mother said to have a receipt for the $40 she paid.  She also says that he was 19-years-old while the jail's records indicate that he is 22-years-old.  And then, what happened to that injury on his left leg, below his knee?  According to Ramona, it was a hole covered with bandages.
I have my questions, such as: Is it not required to issue an immediate press release notifying the media and the families when something so horrible takes place in jail?
Why Sheriff Coppinger took 5 days to issue an exclusive interview with one member of the media?
There have been other similar cases that were kept secret from everyone.  Just a few months ago, an inmate was beaten so badly that they kept him in hiding until the swelling went down because he was "unrecognizable."  Right now there are some guards suspended with pay for wrongdoings.
Here comes COVID!
It's getting closer than we think.
School Department employees are in quarantine after one of them tested positive.  Two entire floors in Central Office have been locked out.
The Great Pretender
The governor has announced a COVID-19 Vaccine Advisory Group to advance its efforts to prepare to distribute a safe and effective COVID-19 vaccine once it becomes available.
Comprised of medical professionals, public health experts, elected officials, community leaders, and infectious disease specialists, the COVID-19 Vaccine Advisory Group will advise the Administration, including the Massachusetts Department of Public Health (DPH) and the COVID-19 Command Center, on communication, distribution, and equity issues relating to a COVID-19 vaccine.
He said, "I am honored to have been asked to serve on Governor Baker's COVID-19 Vaccine Advisory Board. As the Mayor of a community that has been, and continues to be, one of the most drastically impacted by COVID-19 I look forward to playing an active role in the assurance of not only complete access to the vaccine but also equitable distribution through communities in the Commonwealth."
The governor never misses an opportunity to plug him wherever he can.  Take a look at the list of participants selected for this board.  I wonder what Mayor Rivera is doing in that group when he manages one of the cities with the worst numbers of COVID-19.
Dr. Paul Biddinger, Chair – Mass General Brigham
Dr. Barry Bloom – Harvard T.H. Chan School of Public Health
Dr. Vincent Chiang – Boston Children's Hospital
Michael Curry, Esq. – Massachusetts League of Community Health Centers
Dr. Robert Finberg – University of Massachusetts Medical School
State Senator Cindy Friedman – Chairperson of the Joint Committee on Health Care Financing
Dr. Marc Lipsitch – Harvard T.H. Chan School of Public Health
State Representative Ronald Mariano – House Majority Leader
Wanda McClain – Brigham and Women's Hospital
Dr. Asif Merchant – Mass Medical Society
Mayor Daniel Rivera – City of Lawrence
Dr. John Rocchio – CVS Health
Dr. David Twitchell – Boston Medical Center
Rev. Liz Walker – Roxbury Presbyterian Church
Phoebe Walker – Franklin Regional Council of Governments
Dr. Simone Wildes – South Shore Hospital
Dr. Sharon Wright – Beth Israel Lahey Health