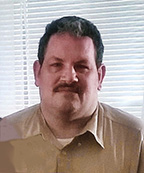 Lack of Justifications to Suspend a Special Election 
By Richard Rodriguez, Esq.
There is no question the COVID-19 is something of which to be alarmed off resulting in the World Health Organization and the State of Massachusetts declaring the Coronavirus outbreak a public health crisis. In a recent agenda item, the Lawrence City Council voted to support the Home Rule Petition to suspend a Special Election asserting due to the Coronavirus outbreak, particularly Lawrence known as the Red Zone has the highest rate of infection. It is this writer and others' position that a Special Election can still be held despite the COVID-19.
It is irony while the Lawrence Citizens are having their fundamental right guarantee under the U.S. Constitution and Massachusetts Constitution to vote denied the Lawrence Public Schools announced classroom doors will open soon to a limited group of students. This means some students would no longer be learning remotely from home but in-person classroom. This also means students and teachers would be together for approximately eight hours a day for five days a week whereas voters would be held one day at the polling sites for fifteen minutes for a two-day event at separate time frames.
The argument that there should not be any Special Election because of the Coronavirus outbreak is flawed. Using this logic there should also have not been any Federal/State elections held in September and November of 2020. There was a Coronavirus outbreak at that time as it is now, but the elections were held following the CDC guideline.
Proponents of the Home Rule Petition also failed to show a link that the elections are the cause of making Lawrence in the Red Zone. There was no scientific data presented to show this link. However, in reading data from the Massachusetts Department of Public Health and various materials they showed there is a pattern of an increase of the virus during the holidays – the possible cause of the increase is that people are not respecting the limits of gathering and people traveling out of the state. Mayor Daniel Rivera also cited these reasons for his justification to fight COVID-19 with enforcement
Despite the COVID-19 crisis, 23,367 voters came out to exercise their fundamental right to vote in Lawrence during this past 2020 November General Election. In contrast in the 2016 Presidential Election 24,537, Lawrence residents came out to vote. That was 1,170 more voters than the present election; not a sufficient difference. This data is indicative that people would come out to vote or vote by mail despite the COVID-19 crisis.
Many of the businesses are open a full-day despite the Coronavirus outbreak. While protecting themselves, a substantial amount of people are shopping daily. They are shopping 8:00 am to 9:00 pm. During this health crisis, I have gone shopping at Home Depot, the supermarket, and the like. It is business as usual except with the protective steps implemented (i.e. wearing a mask). I would say it is more likely someone can get the virus by shopping than going out to vote for approximately five minutes – that was how long it took me when I voted in the last election in November of 2020. In contrast, going shopping you can be in a location for a long time with a crowd of people in the area and taking products that have been touched by many. The solution is not to stop shopping but to wear your masks, wash your hands, and so forth.
In conclusion, the answer to the Coronavirus outbreak was not to suspend the Special Election but hold it as in the past. The Special Election can be held like going to the supermarket while taking protection measurements (mask, distance, and wash hands). Besides, the answer to the increase of the virus should not be to suspend a Special Election but for the City to continue the enforcement of its plan of action (fine violators three hundred dollars for not wearing a mask).
While it is true COVID-19 is something of which to be alarmed off, there was data to show an increase of the virus during the holidays but there was no data to truly demonstrate a link of coming out to vote to increase the virus. Overall, if students can go back to school in person so can too voters come out to vote on a Special Election which would take approximately fifteen minutes.