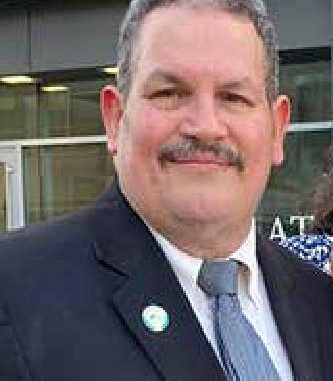 Lawrence Submitted $250,000 ADA Improvement Grant application
The City of Lawrence, on September 30, 2022, submitted a Municipal Improvements Grant Application to the Massachusetts Office on Disability for review. Funding under this grant is to be used to make the City more accessible for people with disabilities.
ADA Coordinator Richard Rodríguez took the lead on this grant application. This submission is the result of a team effort among the Mayor's Office, Inspectional Services, the Department of Public Works, the Personnel Department, and the Lawrence Commission on Disability.
Lawrence applied for the maximum amount of funding allowed in the grants which is $250,000. If successful, funding from this grant ($100,000) is to renovate and improve certain areas in City Hall to be more accessible for people with disabilities. Such improvements include the renovation of a ramp ($20,000), numerous transaction counters, automatic door openers, New ADA-compliant sinks in restrooms, and signage in braille.
There are a number of Transition Counters in various Departments in City Hall (Tax Office, Clerk's Office) for conducting business that are not in compliance with ADA.  Specifically, "Those Transition Counters do not comply with knee clearance requirements or work surface heights above the finished floor in accordance with 521 CMR Chapter 6.0."
At the request of Mayor Brian De Peña, $125,000 was set aside to cover the cost of the City repairing sidewalks and intersections. Mayor De Peña received numerous concerns from people who are mobile impaired and elderly regarding sidewalks and intersections not being accessible. As such in listening to these concerns funds were earmarked as a solution to fix this problem.
Thirty-one sidewalks and intersections will be renovated under this grant. Lawrence officials, residents, and key community stakeholders will meet to set a priority for which sidewalks and intersections will be renovated.
In celebrating the thirty-two-year anniversary of the Americans Disabilities Act, Rodríguez thanked Mayor De Peña for his leadership in supporting and approving Lawrence to apply for this grant, the first time since the many years this grant has been available to communities. Rodríguez said "I consider Mayor De Peña to be a friend of people with disabilities. He (the Mayor) understands what it is to be disabled as he has a child who is deaf and communicates by sign language."
And Rodríguez continued, "I also complement Mayor De Peña for the first time in history for hiring a full-time ADA Coordinator for the City."  In supporting this grant, the mayor took into account the high use and traffic in City Hall. He said, "I want to ensure people with disabilities have equal access and opportunity to participate in programs, services and activities offered not only in City Hall but also in other public buildings/places in this Great City of Lawrence."
For further information on this grant or information on the Lawrence Commission on Disability contact ADA Coordinator Richard Rodríguez. He can be reached at Richard.Rodríguez@cityoflawrence.com or at his office phone number 978-620-3312.