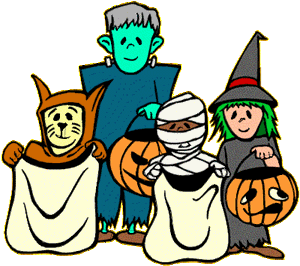 Call us exaggerated, if you will, when we refer to the protection of our greatest treasures, our children. Call us repetitive for dealing with this issue every year, but we believe the danger exists and a warning is never too much.
We are approaching the most anticipated celebration for our children, more expected than the celebration of their own birthdays, Santa Claus and the Three Wise Men, in those countries where this day is celebrated.
We refer to Halloween, a practice held in most of the western world during the night of October 31, with children dressed in costumes and going door to door collecting goodies and enjoying the occasion.
Children, especially the younger ones, need to be protected by dressing them in brightly colored or flashy clothes that reflect the light, and after accompanying them on that special night, we should always inspect their treats.
Here is a list of common sense tips that you should keep in mind. Children should not accept or eat candy that is not commercially wrapped. They should wait to get home before eating any goodies. Parents should get rid of home-made treats in their child's bag, as well as small items that could choke them. Inspect sweets for suspicious marks or alterations and discard them.
Preferably take your child to places you are familiar with or to private places where you know all the participants.
Halloween is healthy fun and should be kept that way.