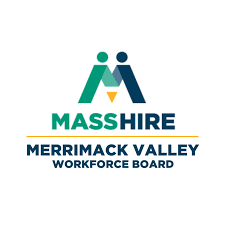 FREE Job Training Program in Advanced Manufacturing/Machining with Bilingual Assistance offered in the Merrimack Valley
The MassHire Merrimack Valley Workforce Board and Career Center, in partnership with the Greater Lawrence Technical School and the Northeast Advanced Manufacturing Consortium is hosting a FREE Advanced Manufacturing/Machinist training program beginning February 22, 2022. The training is designed for adults whose primary language is Spanish and would benefit from English-language support, in addition to the technical instruction.
The goal of the training is for non-native English speakers to build a sustainable capacity to fill manufacturing job openings in Lawrence, Haverhill, Newburyport, and throughout the Merrimack Valley. The plan is to train 24 adults over the next year and ½ for jobs that are in high demand and provide a future career pathway in manufacturing.
Training programs like this one have trained nearly 900 people for steady work in manufacturing jobs throughout the Northeast.
Brian Norris, Executive Director of the Merrimack Valley Workforce Board said that manufacturing is the second-largest industry in the state and makes up about 15% of all jobs in the Northeast region and Merrimack Valley.
"This career pathway has so many opportunities for growth and stability across many sectors – pharmaceutical, biotechnology, medical devices, aviation, plastics, and more," Norris said. "People should seriously look at the free training as a huge opportunity to change careers, or more importantly, start a new career." Companies in the Merrimack Valley make athletic shoes, dental implants, jet engine parts, and other exciting products.
Previous trainee Kevin, a machine operator making dental implants, said "I like my job turning nothing into something", and Christine, after telling a potential employer what she was learning in class, was offered a job before she even completed her training.
The program will run in the late afternoon and early evenings, Monday through Thursday, with some online training as well. A 40-hour English "Bootcamp" will set the stage for 315 hours of technical training with bilingual assistance throughout. Job placement assistance will be available.
To learn more, call (978) 722-7000 to register for an information session.
This project is funded by a Senator Kenneth J. Donnelly Workforce Success Grant (Workforce Competitiveness Trust Fund FY'20 Appropriation) through the Massachusetts Executive Office of Labor and Workforce Development and is administered by Commonwealth Corporation. MassHire Programs & Services are funded in full by US Department of Labor, Employment and Training Administration grants.