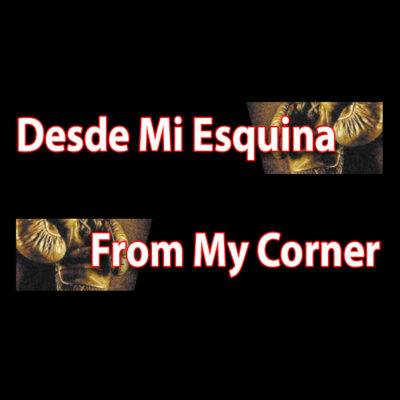 LCAT does it again!
I know I'm not keeping my word when I said that I gave up complaining about Lawrence Community Access Television (LCAT) but this bunch never ceases to amaze me with their decisions or behavior.
Take a look at Christina Jaskot's picture; she was just hired as Outreach Coordinator/Production Manager at LCAT.  She is probably sticking her tongue out to the people of Lawrence.  The photo was taken from Facebook and besides mocking the idiots of Lawrence who continue paying for cable service that supports that TV station, it tells me that she is not very bright, not professional, and lacking good manners for presenting herself as a clown on her page.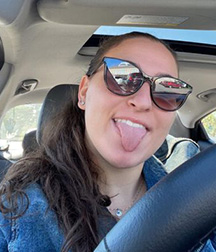 Christina was hired on June 14, 2021, and according to her page, she went to Whittier Regional Vocational Technical High School and Studied Communication and Digital Filmmaking at Endicott College.
Out of curiosity, if anyone has seen the job posting anywhere, please let me know because many people in Lawrence would fill the requirements.  But they had to go find the right person in Methuen.  Remember that two board members live in the neighboring city.
Can you see what I've been complaining about for 16 years?  We continue to pay in our cable bill to maintain an organization that is not servicing us as they are supposed to and nobody does anything about it.  We are being treated like slaves, even by the members of the City Council.  None of them would dare question why they treat Lawrence like a cash cow to finance their private club.
But, most of all, I blame you the public that behaving like sheep allows the abuses to continue.
Doing things the Lawrence way
Or it could be "Lawrence way is the illegal way" because laws are not respected by city officials.  We see things happening daily in our city government that is appalling and we wonder how they get away with it.
Some people write on social media that Lawrence is located in the United States but it's a province of the Dominican Republic.  Those comments irk me to no end because they are unfair to the Dominican community in general.  Let's identify the guilty parties and their misdeeds instead of generalizing.  It's our politicians who believe that the rules and laws do not apply to them.
The Dominican Ambassador is planning a visit in support of Kendrys for mayor and it just didn't sound appropriate that a foreign dignitary would get involved in local politics in the United States.  I posted a note to that effect on my Facebook page and I soon received the answer.
Thanks to Tomas Michel for researching for me.  He wrote, "The FEC can even refer the violation depending on its severity to the Department of Justice for criminal prosecution.  The 52 U.S. Code § 30121 – Contributions and donations by foreign nationals define the elements of the violation."
Patria y Vida
That's the clamor heard in Cuba these days, Homeland and Life while people demonstrate in the streets against the government.
Through the years, I have resisted writing about Cuba because this is home now and never expected to see the revolts we are witnessing now.  Recently, I've been reminded of how things began back home every time I hear certain key expressions.
Cuba's nightmare began 62 years ago with theories and words like: "Distribution of wealth", "Racial inequality", "Socialized medicine", and "Gun control."
Those are the same things we are hearing bringing back memories of the unfulfilled promises because none of that worked to favor de public.  But the one that scares me the most is the one about gun control.
With the excuse of fighting the increase of crime in this country, the measures being taken are only involving legal gun owners.  Even those with legally purchased firearms are feeling pressured by being taxed or being limited as to the number of arms they can have.
Those people being massacred on Cuba's streets have no weapons at all because that's the first thing the revolution eliminated.
We must defend the Second Amendment of the Constitution to prevent it from happening here.
Let the circus begin!
Lawrence City Council has not decided on the next City Clerk.  The meeting held by the Personnel Committee on July 12, was an embarrassment.
District C Councilor Jorge Gonzalez insulted all applicants insisting that the two top candidates do not live in Lawrence and don't speak Spanish.  He's not aware of the many employees drawing a salary at City Hall who don't live in Lawrence.  Originally, the job description called for residency but considering that it was so difficult to fill the position, it was removed.
"I support the resident (sic) law," said Councilor Gonzalez.  "They are qualified for the job but I worry about travel time."
Ms. Leblanc requested permission for a closing statement and addressed the travel time issue: "I have all the time and I'm not concerned about that."
After taking many votes with different combinations of applicants to be sent to the Council, it was decided to send all three.
I think it was an embarrassment because, after the meeting, both candidates, Diane Leblanc and Susan Mistretta, sent a letter that they no longer wanted to be considered for the position.
That's the reason for Lawrence to have the reputation of being an undesirable city.  When we put on public shows that we are unprepared, that we cannot get along, that we don't know what we are doing, etc., it spreads and we can only hope for someone desperate for a job that is willing to put up with our mediocrity.