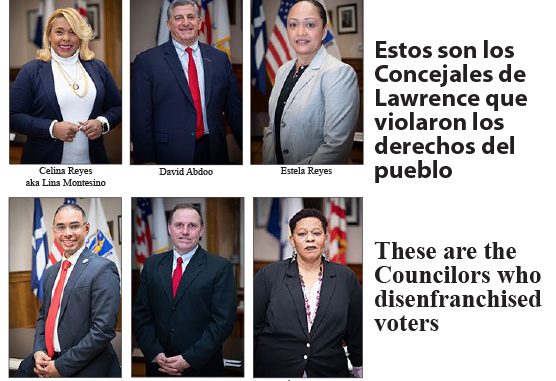 Our City Council stands for disenfranchisement
By Richard Russell
Millions of Americans have gone to war knowing the possibility existed that they may not survive combat.
Why did they do this?
They did it to maintain the various freedoms that Americans have under the United States Constitution. One of those rights was the right to vote.
I consider the acts of the Lawrence City Council on 12/29/20 to be an act of disenfranchisement, which is defined as "the state of being deprived of a right or privilege, especially the right to vote."
Why did the Lawrence City Council do this?
In my opinion, they did this to maintain an even keel in the transition from Mayor Rivera's departure to the swearing in of an 'officially elected' replacement in November of 2021.
In a quote, often times incorrectly attributed to Alexander Hamilton, seems to be quite appropriate:
"Those who stand for nothing will fall for anything."